Lenovo buoyant in SA despite PC market free-fall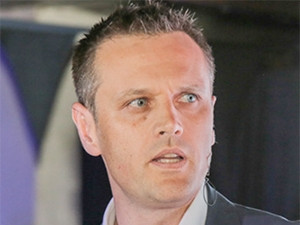 Although the PC market has been on a free-fall over the past couple of years, Chinese multinational technology company Lenovo is buoyant about the South African market.
In an interview with ITWeb, Thibault Dousson, GM for Southern Africa at Lenovo, said although the personal computing devices market in Middle East and Africa (MEA) experienced a decline of -8.8% year-on-year in Q1 2017, the South African market has been buoyant.
"It grew by 12% in Q1 2017 year-on-year and 9% quarter-on-quarter," he said, in reference to an IDC report. "The reason for this increase is the growing commercial sector; the rand strengthening slightly against the dollar, which makes pricing easier; and a reasonably flat inflation rate."
IDC states the market's slump in MEA was primarily rooted in the fall in demand for traditional desktops and slate tablets, with shipments of these devices suffering year-on-year declines of 25.3% and 16.9% respectively.
Detachable tablets, on the other hand, experienced large growth of 102.5% over the same period, albeit coming from a smaller base. Notebook shipments were also up in Q1 2017, with units increasing 5.9% year-on-year.
Market share
According to a recent Gartner report, Lenovo is the second biggest PC manufacturer behind HP. Trailing Lenovo in the market is Dell, Apple, Asus and Acer respectively.
The market analyst firm says worldwide PC shipments totalled 61.1 million units in the second quarter of 2017, a 4.3% decline from the second quarter of 2016. It points out the PC industry is in the midst of a five-year slump and this is the 11th straight quarter of declining shipments.
Shipments in the second quarter of this year were the lowest quarter volume since 2007, says Gartner.
It points out HP reclaimed the top position from Lenovo in the worldwide PC market in the second quarter of 2017. HP has achieved five consecutive quarters of year-over-year growth. Shipments grew in most regions, and it did especially well in the US market where its shipments growth far exceeded the regional average.
However, Gartner says Lenovo's global shipments declined 8.4% in the second quarter of 2017, after two quarters of growth. Lenovo recorded year-over-year shipment declines in all key regions.
Mikako Kitagawa, principal analyst at Gartner, says the 2Q17 results could reflect Lenovo's strategic shift from unit share gains to margin protection. The strategic balance between share gain and profitability is a challenge for all PC vendors, she notes.
Lenovo chief executive Yang Yuanqing recently told Reuters the firm's PC business will return to positive growth in its fiscal 2017/18 year.
The company saw a return to profit in the year to March, but has seen losses in its smartphone business mount amid rising component costs and swelling marketing spend for new products. The firm's PC shipments for the fiscal year to 31 March dropped 1% year-on-year to 55.7 million units, though it bettered a wider market decline of 3%, Lenovo said in its full-year filing in May.
"Lenovo has a significant presence in this sector, and even gained six points market share (year-on-year) and three points quarter-on-quarter," says Dousson. "Lenovo is 100% channel-driven; we have no direct business here, which ensures we build better relationships with our partners.
"South Africa is the biggest PC market in Southern Africa, so it is vital for us to do well here. Having a strong base in SA will help us to grow our overall business in the southern part of Africa, as our market strategy and product positioning competencies in SA will be used to propel Lenovo to the rest of the region."
Desktop power
According to Dousson, despite popular belief, demand for the desktop has remained steady over the past few quarters at about 20% to 25% of the market.
"There is still a need for desktops for companies that are concerned about security of information. Innovative new models like the Lenovo Desktop Tiny are also helping the desktop to become sleeker and lighter. In our product line, Lenovo's Classic Notebook form factor range, such as the Lenovo ThinkPad UltraSlim, are the most popular models."
Dousson notes Lenovo is always investing in SA, mainly in the firm's different focus points in the market. "Either in our own sales force in the Enterprise Group, or through investment into our channel programme, or in retail. We also focus our investment on the data side of our business."
However, he points out the political uncertainty in SA does pose a challenge, as this leads to investment timidity. "The volatility of the rand also creates insecurity. However, over the years, the business has been able to navigate these challenges to seize the abundant opportunities the country provides."