Low-cost tablets offer temporary relief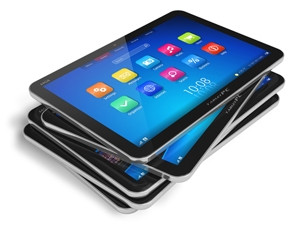 The downward spiral of the tablet market continued during the second quarter of 2017, with global shipments declining 3.4% year-over-year, reaching 37.9 million.
This is according to preliminary data from the International Data Corporation's (IDC's) Worldwide Quarterly Tablet Tracker.
The report found despite notable product launches like the new lower-priced iPad and products from other top-tier vendors, gains will be short-lived. Tablet vendors and smaller brands are expected to turn their attention away from tablets in the future, and IDC expects this trend to continue.
Once touted as the saviour of the market, detachable tablets also declined in the second quarter as consumers waited in anticipation of product refreshes from high-profile vendors like Apple and Microsoft, notes the research.
However, with new product launches towards the end of the second quarter, the detachable market is expected to maintain a stronger position in the second half of 2017.
"There's been a resetting of expectations for detachables as competing convertible notebooks offered a convincing and familiar computing experience for many," says Jitesh Ubrani, senior research analyst with IDC's Worldwide Quarterly Mobile Device Trackers.
"To date, the two-in-one market was bifurcated as Apple and Microsoft led with detachables while the PC vendors led with convertibles. Though that is slowly changing as smartphone vendors and traditional PC vendors begin to offer compelling alternatives, the pace has been rather slow as Surface and iPad Pro still dominate shelf space and mindshare."
IDC further found three of the top five vendors managed to increase share and grow on an annual basis with price being the largest driving factor. However, these gains may be temporary as the replacement cycle of tablets is still long (closer to traditional PCs rather than smartphones) and first-time buyers have become a rare commodity.
"The tablet market has essentially become a race to see if the burgeoning detachables category can grow fast enough to offset the long-term erosion of the slate market," said Linn Huang, research director, devices and displays at IDC. "From that lens, the second quarter was a slight righting of the ship and there is still much to be hopeful about in the back half of 2017."
According to Deloitte Africa's 16th edition of Technology, Media and Telecommunications Predictions, 2017 will see tablet sales decline to fewer than 160 million units, suggesting we have passed the peak demand for these devices.
"Global tablet sales will be down by approximately 10% from the 182 million units sold in 2016. While the numbers vary by country, in terms of the preferred devices for various activities, there are three consumer devices that are at present leading tablets by a large margin: TVs, smartphones and computers," reveals the study.
Global market research firm TrendForce revealed global tablet shipments for 2016 totalled around 154.5 million units, translating to an annual decline of 8.3%. Looking to 2017, the research firm had predicted branded tablet vendors will adjust their product strategies and generate demand by releasing low-price devices.
Global shipments for 2017 are forecast to fall by just 5.3% annually to about 146.4 million units, says TrendForce.
IDC's vendor highlights
* Apple positioned itself quite well during the quarter by consolidating its line-up and introducing two new iPads.
* Samsung was able to gain share simply by sustaining flat growth in this declining market.
* Huawei's investment in brand marketing in Europe and Asia continued to work well as the company finds itself among the top five for tablets as well as smartphones.