Take cloud thinking one step further
As companies and government entities speed up digital transformation initiatives in the wake of COVID-19, many are looking to adopt new ownership models for their IT.
According to recent research, 95% of companies surveyed said digital transformation was important to them − but only 37% said they had made good progress with their strategies in this area.
The lockdowns associated with COVID-19 have driven home just how important digital transformation is when it comes to responding to a fast-changing business environment.
In short, South African and African businesses and government agencies have a long way to go to achieve digital transformation. Heads of information technology (CIOs, CTOs) are seeing the cloud as a key enabler of the relevant initiatives that they know are pivotal to the future of their organisations. Cloud provides the ability to scale and adopt technologies rapidly, and its pay-as-you-go pricing is extremely attractive.
However, the growing rush to the cloud has not, in SA and Africa at least, been complemented by a move from owning to leasing IT equipment, a move that is well advanced in the developed world. The International Data Corporation (IDC) forecasts that the IT leasing and financing market will outpace IT spending and reach $335.3 billion by 2023, a compound annual growth rate of 5.8% as compared with 3.95% over the same period.
By lagging this trend, African organisations are missing out on the opportunity to apply "cloud thinking" across their IT estates. The fact is that while much of an organisation's infrastructure can be moved into the cloud, there will always be some infrastructure that has to remain in the real world − this might include some servers to handle business-critical processes and, of course, the end-user devices used by employees.
The business case for rethinking the traditional approach of owning IT equipment is strong.
Remote plus hybrid working models (working from home and office) look set to become mainstream, and it will certainly also play a part in organisations' business continuity strategies. In other words, the business case for rethinking the traditional approach of owning IT equipment is strong.
Here are some of the key drivers behind leasing to reduce costs, increase flexibility plus scalability, and generally align the IT ownership model with a move to cloud:
Financial
By moving to a leasing model for IT equipment, CIOs can convert capital expenditure into operational expenditure, a move which has numerous advantages from both the tax and sustainability points of view.
Other key benefits include a defined financial commitment and thus a clearer route to establishing a return on investment, as well as enabling better cash flow management and protecting valuable working capital. In short, leasing means organisations do not have to invest in a depreciating asset, albeit one that is crucial to enabling growth.
In addition, lease agreements would typically include a support component, thus removing another source of financial uncertainty. Owning equipment triggers a whole host of unquantifiable costs and associated risks, something that leasing eliminates.
Research by the IDC suggests that leasing also has financial benefits when compared with purchase: a 2015 study showed that leasing two generations of PCs over six years is 24% less expensive than buying one machine and holding on to it for six years.
Digital transformation
Digital transformation is more than technology, but it requires up-to-date technology to implement it.
Leasing makes it possible for organisations to access the technology their digital transformation strategy requires, and keep it current.
Because leasing agreements can be structured as part of a wider technology life cycle management plan, the productivity gains inherent in digital transformation can be continuous, and thus ultimately support a growth agenda.
It is also worth noting that in instances where a fast rollout of technology is required − such as during the forced shift to remote working − leasing can be critical to organisational sustainability. Scalability is a critical benefit of the cloud model, and the equipment model needs to provide similar capabilities.
Leasing makes it possible for organisations to access top-end equipment that they would not have had the financial muscle to buy outright. The same point might be made for government entities, which typically face budgetary constraints and tough approval processes for capital expenditure.
IT asset management
As remote working continues, many CIOs are finding that tracking and managing a distributed universe of devices is a challenge.
A leading leasing partner would offer an asset-tracking capability that would generate reports on where devices are and how they are being used, as well as incorporating insurance cover.
Disposal
As technology is refreshed, organisations must confront the challenge of disposing of outdated devices.
A key consideration here is the proper wiping of hard drives to eliminate all corporate data to protect the organisation's intellectual property as well as comply with data protection legislation. If the device is to be scrapped rather than resold, the ethical disposal of the waste is also an issue.
A reputable leasing partner can include both scenarios in the lease, thus removing another burden from overworked internal IT teams.
The scalability, flexibility and financial benefits of leasing are driving a global revolution that has yet to reach SA's shores and enable businesses to have their IT equipment strategies cloud-ready.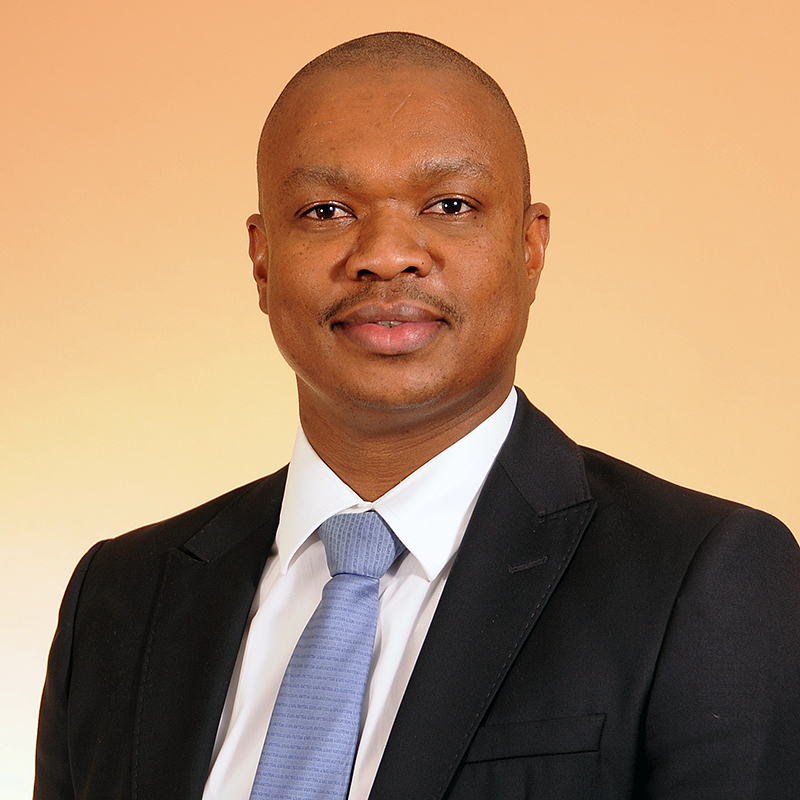 Founding director and shareholder of InnoVent Investment Holdings.
Zakhe Khuzwayo is founding director and shareholder of InnoVent Investment Holdings, the parent company of both InnoVent Rental and Asset Management Solutions, and InnoVent Leasing Limited. He is a Chartered Accountant (SA) with a Bachelor of Commerce Honours degree from the University of Natal. Zakhe completed his professional accounting and auditing articles with PricewaterhouseCoopers, finishing his employment with the company as an audit manager. Zakhe has vast experience in the asset-backed-finance industry and occupies the following board positions: chairman of InnoVent Investment Holdings and InnoVent SPV1, InnoVent Leasing, Innovent Rental and Asset Management Solutions, Tectonic Mining Fund and HPIFS.