SASSA intros modernised payment cards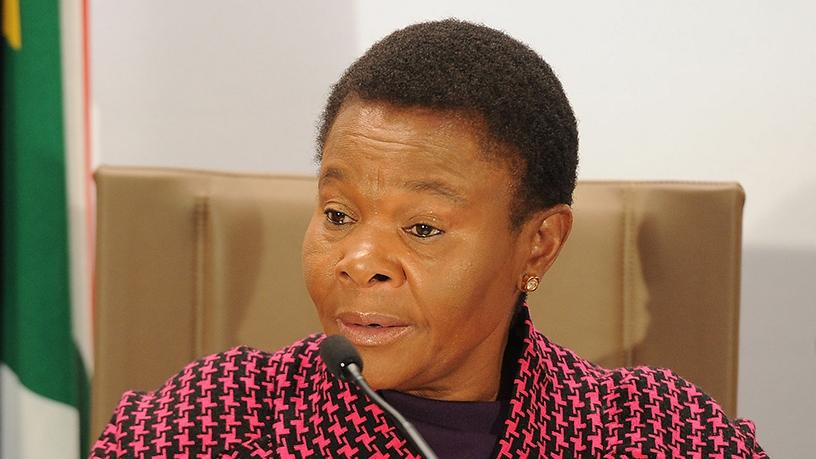 The South African Social Security Agency (SASSA) has already administered welfare payments to beneficiaries using its new card design.
This was the word from social development minister Susan Shabangu, addressing a media briefing in Pretoria yesterday.
Shabangu's announcement follows earlier indication from the South African Post Office (SAPO) that it had signed off on the new card design for recipients. At the time, SAPO executives said the cards were being tested by the Payment Association of SA and local banks for approval.
According to the minister, the card's modern features, which include biometrics, mean beneficiaries can also use it at any of the banks in the country.
The new card, developed in partnership with SAPO, is part of a phase-out approach to replace the old SASSA social grant cards and can be used for payments and withdrawals. The social security agency is in a race to replace SASSA/Grindrod Bank-branded cards as SAPO steps up efforts to take over the grants function from Cash Paymaster Services (CPS).
Even though SAPO is the entity officially mandated to manage payment of social grants, CPS still assists with payment support to 2.5 million beneficiaries. Using vehicles equipped with biometrics, CPS distributes cash payments to the social grant recipients at pay points.
The new SASSA/SAPO-branded card, the minister noted, has already been distributed to social grants beneficiaries receiving cash payments at pay points and merchants.
Shabangu added the social security agency envisages distributing the new cards to nine million beneficiaries.
Meanwhile, during her briefing, the minister also dispelled rumours that SASSA will close all pay points in the country without providing an alternative for beneficiaries.
She explained the misinformation about the cash pay points was causing serious concerns, especially among beneficiaries in deep rural areas.
"We have not started closing any pay points. If that happens, it will be done in consultation with the various stakeholders."
The minister noted that issues that need to be considered before any pay points are closed is whether there is a post office, an ATM or a bank within a 5km radius to the place of residence for beneficiaries.
Shabangu continued to say that SASSA will visit provinces, local municipalities and districts to discuss any challenges beneficiaries might experience as the entity transitions from CPS to the post office's payment systems.
"We have a policy that states that our beneficiaries must have access to their pay points within a 5km radius, so it would be impossible to close any pay points without recognising that as a critical point. Beneficiaries must be able to access their money very close [to their place of residence]," she noted.