Sony pumps up the volume
The company bought EMI Music Publishing for $2.3 billion, becoming the world's largest music publisher.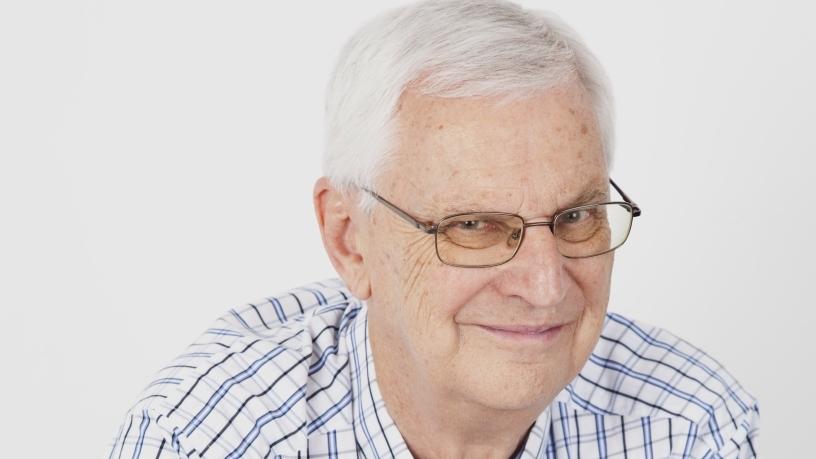 Sony's music publishing news and the deal regarding ZTE dominated the international ICT market last week.
At home, it was very quiet.
Key local news
* Alaris acquired a US-based company that is engaged in the business of designing, developing, manufacturing and distributing various passive RF and microwave antenna solutions and related products around the world. The deal was worth $2.75 million.
* HeroTel bought another WISP, True Communications, strengthening its coverage in the North West province.
* Uber Technology's food delivery business Uber Eats purchased South African-founded restaurant technology provider orderTalk, triggering a significant venture capital exit for Cape Town-based venture capital firm Knife Capital.
* A new JSE cautionary by Alaris.
* A withdrawn JSE cautionary by Ayo Technology Solutions.
Key African news
* Telecom Egypt subsidiary, Egyptian International Submarine Cables Company, acquired Orascom Telecom Media and Technology Holding's holding in the MENA cable for $90 million.
Key international news
* Adobe bought Magento Commerce, an e-commerce firm, for $1.68 billion.
* The Daisy Group purchased TalkTalk's direct B2B business for £175 million.
* Electronic Arts acquired the cloud gaming technology assets and personnel of an Israel-based subsidiary of GameFly.
Apple has paid EUR1.5 billion into an escrow account set up by the Irish government.
* IHS Markit bought Ipreo, whose products are used by investment bankers working on new stock market listings, from private equity funds Blackstone Group and Goldman Sachs Group. The deal was worth $1.86 billion.
* Microsoft purchased conversational artificial intelligence start-up Semantic Machines.
* IT services provider Roper Technologies acquired software company PowerPlan from private equity firm Thoma Bravo for $1.1 billion. This is Roper's second billion-dollar deal with the private equity firm. In 2016, it bought business software firm Deltek for $2.8 billion.
* Sony bought EMI Music Publishing for $2.3 billion, becoming the world's largest music publisher.
* Taiwan-based Yageo acquired US-based Pulse Electronics, a supplier of electronic components, for $740 million.
* Walmart made an additional investment in Flipkart via SoftBank's sell-off of its roughly 20% stake in the Indian e-commerce firm, the first public divestment by Softbank's Vision Fund.
* A US jury said Samsung Electronics should pay $539 million to Apple for copying patented smartphone features, according to court documents, bringing a years-long feud between the technology companies into its final stages.
* Apple has paid EUR1.5 billion into an escrow account set up by the Irish government to hold EUR13 billion in disputed taxes.
* The US government has reached a deal to put the Chinese telecommunications company ZTE back in business after it pays a significant fine and makes management changes.
* Very good quarterly figures from nLight (back in the black) and Radcom (back in the black).
* Good quarterly numbers from Formula Systems, Intuit, NetApp, Photronics, Synopsys and Veeva Systems.
* Satisfactory quarterly results from HPE (back in the black) and MTS (Russia).
* Mediocre quarterly results from Altice Europe, Cheetah Mobile and ePlus.
* Mediocre year-end figures from TalkTalk.
* Quarterly losses from 8x8, Autodesk, Bilibili, iClick Interactive Asia Group, DXC Technology, International Game Technology, Lenovo, Nutanix, Pure Storage, Quality Systems, Splunk, Uber, ViaSat and Westell Technologies.
* The death of Koo Bon-moo, chairman of LG Group.
* A planned IPO in mainland China from Foxconn Industrial Internet, a subsidiary of the world's largest contract manufacturer, Foxconn, in what will be mainland China's biggest IPO in almost three years.
* A satisfactory IPO on Nasdaq by CLPS, a global IT, consulting and solutions service provider focused on delivering services to global institutions in banking, insurance and financial sectors, both in China and worldwide.
Research results and predictions
Worldwide:
* Global sales of mobile DRAM memory increased 5.3% sequentially to a record high of $8.435 billion in Q118, according to DRAMeXchange.
* After strong year-over-year growth of 24% in 2017, worldwide semiconductor revenue is forecast to grow for the third consecutive year in 2018 to $450 billion, up 7.7% over 2017, according to IDC. It also forecasts that semiconductor revenue will log a CAGR of 2.9% from 2017-2022, reaching $482 billion in 2022.
Stock market changes
* JSE All share index: Down 1.5%
* FTSE100: Down 0.6% (all-time high reached during the week)
* DAX: Down 1.1%
* NYSE (Dow): Up 0.2%
* S&P 500: Up 0.3%
* Nasdaq: Up 1.1%
* Nikkei225: Down 2.1%
* Hang Seng: Down 1.5%
* Shanghai: Down 1.6%
Look out for
International:
* Further news regarding ZTE's future.
South Africa:
* The name of Alaris's acquisition target.
Final word
Fortune magazine recently published its 2018 rankings of its top 50 'world's greatest leaders'. From a technology perspective, the list included:
* Tim Cook, CEO of Apple, at number 14.
* Huateng "Pony" Ma, CEO of Tencent Holdings, at 19.
* Marc Benioff, CEO of Salesforce.com, at 21.
* Mukesh Ambani, chairman and MD of Reliance Industries, at 24.