Why your business needs an AI platform now
Artificial intelligence liberates people from manual labour, and enriches human intellect and creativity.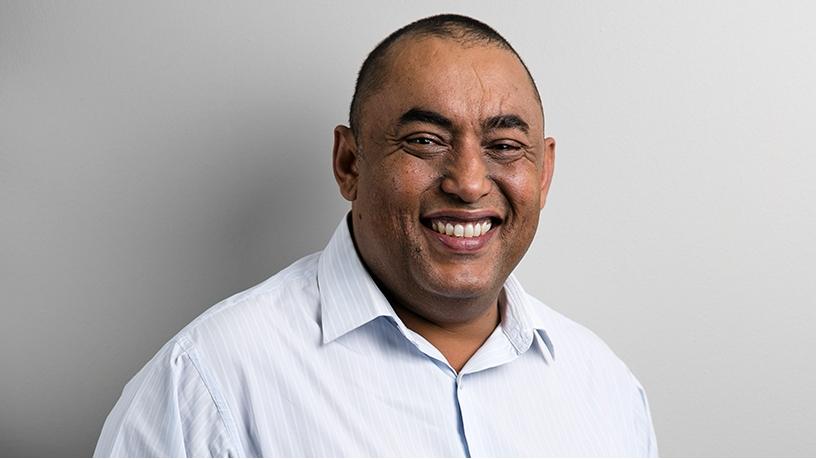 People see artificial intelligence (AI) as anything from a threat to the survival of the human race all the way down to a computer or robot that mimics human behaviour or automates a simple process.
The truth is that AI as it is today only helps people in two main ways. The first way liberates people from manual labour. The second enriches human intellect and creativity. There is no doomsday AI in the vein of Lawnmower Man surreptitiously roaming forgotten landlines and snaking its way through a shroud of WiFi.
Businesses use the first way to improve efficiencies to enhance value for customers (essentially automating existing and enhanced business processes). Examples would be activities such as quality management or securing cities.
The second way employs AI to cooperate with people by offering advanced suggestions on how to handle complex issues, such as caring for people, making ambiguous management decisions, or developing a new product.
These two methods employ a wide variety of technologies and have many practical business uses, such as data visualisations, analytics, and control and guidance. These methods include biometric recognition for voice, fingerprint and other identification, image and video recognition for identifying faces individually or in crowds and analysing crowd behaviours at public events, identifying objects to facilitate self-driving cars, for example. Also understanding languages for on-the-fly translations, machine learning, detection and prediction, and optimal planning and control.
We already have systems powerful enough to handle immigration control, monitoring tens of thousands of faces every hour.
There are many applications and the number grows as data volumes grow, analysis engines become more sophisticated, and computers get more powerful processors.
We already have systems powerful enough to handle immigration control, for example, monitoring tens of thousands of faces every hour, accurately matching them against databases of known people, wanted persons and people of interest to global authorities.
They monitor production lines in large-scale plants for signs of failure where nearly imperceptible deviations can escape the attention of human operators. They manage retail ordering based on machine learning by accurately forecasting demand. They secure and protect public safety by monitoring public and private infrastructure, gatherings, transport services and facilities linked back to control rooms to alert the right emergency response personnel for any situation. Large enterprises use them to beef up their marketing abilities and operational efficiencies.
AI, machine learning, Internet of things (IOT) and digital transformation essentially unite people, things and the environment, connect them to the cyber world where data is visualised, analysed and prescribed to enhance social value by improving safety, security, efficiencies and equality among populations.
One of the challenges associated with all of these uses and the many new ones coming down the line is integrating them in a useful and meaningful way. It makes little sense to have these disparate AIs, codes, learning scripts, IOT devices and robots running around independently. In most cases, they all have to be integrated to get any real value. Another challenge is that the functionality needed today will change tomorrow so you have to be able to add or remove elements as required.
The answer is an AI platform. It's a conduit, an integration core that lets you hook any element into it as and when required or just as easily decouple that element when it's no longer required.
The platform needs five layers. IOT and mobile device computing, connectivity, edge computing, wide area networks, and cloud computing. They have to be wrapped in a security shroud and presented operationally, typically through orchestration.
The platform wraps IOT and mobile devices, connectivity and communication in a shroud of security for operational purposes. Behind those layers a shared service layer enables services, data stores, actuation of the wireless sensor and actuator network, and data analytics based on an API or app template.
Into that you connect any IOT wireless sensors and actuator networks, industrial, retail, logistics, safety, mobility, city infrastructure, even healthcare.
The architecture is simple and flexible to enable rapid changes to the system.
Businesses, governments and society must be flexible and responsive to the ever-changing world we live in today to meet a wide diversity of old and emerging challenges. AI platforms that connect the real world to the cyber world, protect the two, to enhance safety, automate what's manual, and enhance human intellect, most ably save that requirement by allowing organisations to plug in the elements they need, when they need them, to do the jobs they need done.

Chief marketing officer, NEC XON
Mark Harris is chief marketing officer of NEC XON and has 30 years of experience in the industry leading and maturing the business development capabilities of ICT operations. He is the fulcrum of the marketing operations of NEC Africa and XON after the two organisations came together in 2018 to provide consulting, technical, support services and fully managed services to help keep customers relevant in the digital economy. Harris was marketing director of XON for three years, national sales manager for three years prior to that, and headed up the solutions architect team, as key account manager, and as sales manager for key accounts, for 11 years at a major South African Internet services organisation. The business enables African organisations to fully explore opportunities for safe city, energy storage and generation, cyber security, telecommunications, retail, managed services, cyber defence services, and cloud (both public and private), among others in Sub-Sahara Africa. The business now has hundreds of employees, with offices across nine provinces of SA and in 16 Sub-Sahara Africa countries.