Naspers earnings boosted by Tencent, once again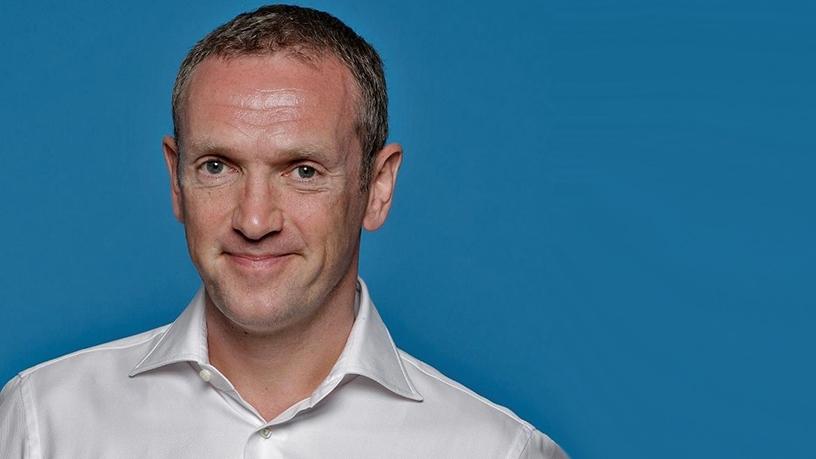 Global Internet and entertainment group, Naspers, saw revenue for the year ended 31 March 2018 grow 38% year-on-year to $20.1 billion, measured on an economic interest basis.
"This is a meaningful growth acceleration of which e-commerce and Tencent were key drivers," the group said.
Naspers, which owns about 31% of the Chinese technology firm Tencent, said core headline earnings totalled $2.5 billion, or 581 US cents per share, in the year ended March compared with $1.5 billion, or 337 cents per share, a year ago, a 72% increase year-on-year.
Core headline EPS is Naspers' main profit measure that strips out non-operational and one-off items.
"We made good progress this year. Financial performance was strong. Growth in both revenue and trading profit accelerated. We benefited from scale effects in ecommerce and a positive contribution from Tencent. Video entertainment's results were steady," said Naspers chairperson Koos Bekker.
Founded more than 100 years ago, Naspers has transformed itself from a newspaper publisher into a $104 billion behemoth with private equity style investments in e-commerce platforms such auction sites, classified and online retail.
The group says that businesses outside South Africa contributed 84% of revenues, compared to 80% a year ago. Naspers operates in more than 120 countries and markets, which it says results in significant exposure to foreign exchange volatility.
Revenue in the Internet segment, which now accounts for 79% of group revenues (73% last year), was up 50% to $15.9 billion. Trading profits also increased 50%, fuelled by e-commerce and Tencent's strong results. E-commerce, particularly the classifieds, payments and travel businesses improved profitability.
In the e-commerce business, revenue growth accelerated 36% versus 27% last year, with meaningful reductions in trading losses.
"Classifieds, B2C (business-to-consumer), payments and food delivery contributed meaningfully to an acceleration in ecommerce revenue growth by 25%. Increased scale trimmed the ecommerce segment's trading losses by 8% to $673 million and resulted in a considerable improvement in trading margins," said CFO Basil Sgourdos.
"Classifieds (excluding letgo) turned profitable and cash generative during the year. The contribution from our profitable ecommerce businesses, for the first time, now matches that of the video entertainment segment," Sgourdos added.
To reinforce the balance sheet and pursue growth opportunities in, among others, the classifieds, online food-delivery and fintech businesses, Naspers sold a 2% interest in Tencent in March 2018, generating proceeds of $9.8 billion.
During the year, the group strengthened its position in online food delivery services by investing a combined $1.4 billion in Delivery Hero and Swiggy. It was also a pivotal year in the transformation of payments into a broader fintech services business through investing in Kreditech, a credit-scoring business, and Remitly, a technology-driven remittance business, for a combined $199 million.
Naspers says the macroeconomic environment in sub-Saharan Africa remained weak and the video entertainment business continued to face competition from international players. Nonetheless, the segment recorded a stable performance, adding just over 1 million direct-to-home (DTH) subscribers and 520 000 digital terrestrial television (DTT) subscribers, to bring the total base to 13.5 million households across the African continent.
Video entertainment generated revenue of $3.7 billion, an increase of 8%, while trading profit rose 29% to $369 million, reversing the trend of declining profitability. The focus of the business remains on growing subscribers, optimising cost structures and reinvesting for its online future.
Equity-accounted investments contributed $3 billion to core headline earnings, an increase of 45% year on year. Consolidated free cash outflow was $242 million, with working capital movements, particularly the video entertainment business's prepaid content rights renewals, having a significant impact. Following the disposal of Tencent shares, Naspers had net cash of $8.2 billion at year-end to fund future growth opportunities.
"In the year ahead, we will use our strong balance sheet to accelerate the growth of our classifieds, food delivery and fintech businesses globally. Also to pursue other growth opportunities when they arise," said Naspers CEO Bob van Dijk.
"We will continue to scale the ecommerce and sub-Saharan Africa video entertainment businesses and drive them closer to profitability. We will also focus on innovation, particularly in the area of machine learning," he concluded.