Accenture buys Mindtribe, Pillar
The company bought hardware engineering firm Mindtribe and smart embedded software company Pillar Technology.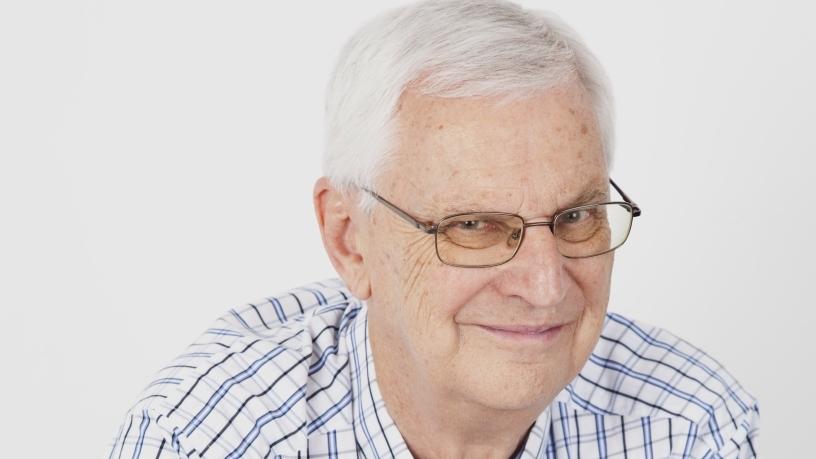 Two more acquisitions by Accenture and another by Intel were the main stories of the international ICT market last week.
At home, it was very quiet.
Key local news
* Very good year-end figures from Adapt IT, with revenue up 35.9% and profit up 40.1%.
* A renewed JSE cautionary by Alaris Holdings.
* Withdrawn JSE cautionaries by EOH and YeboYethu.
* The appointment of Ashely de Klerk as MD of Metrofile Records Management.
* The resignation of Mike Buttner, COO of BCX.
Key African news
* The Uganda government has asked the local unit of the MTN Group to list some of its shares on the local stock exchange as a condition for renewing its operating licence.
* The appointment of David Helfer as senior VP of sales for EMEA at F5 Networks.
Key international news
* Accel-KKR acquired a majority stake in SugarCRM.
* Accenture bought hardware engineering firm Mindtribe and smart embedded software company Pillar Technology.
* Best Buy purchased GreatCall, the maker of senior-focused Jitterbug mobile phones, as part of an effort to increase investments in technology that addresses the needs of older people. The deal was worth $800 million.
* Cabot Microelectronics acquired specialty chemicals maker KMG Chemicals, in a move aiming to expand the range of products the former supplies to the semiconductor industry. The deal was worth $1.6 billion.
* Intel bought Vertex.ai, a start-up developing a platform-agnostic AI model suite.
* Veritone purchased Wazee Digital, a provider of video management and licensing services.
* CK Hutchison Holdings invested in Nuron, a British start-up that has developed a system for putting fibre-optic cables in much smaller suburban water and waste pipes.
* Activist investor Starboard Value made a 5.8% investment in Symantec.
* Tsinghua Unigroup made a $95.34 million investment in a 30% stake in Suzhou ASEN Semiconductors, which is wholly owned by ASE Technology Holding.
* Accenture made a strategic partnership with Malong Technologies, an artificial intelligence start-up headquartered in China, in which it has also made a minority investment.
* Very good quarterly figures from Acter and Nvidia.
Cloud computing ranks as the top risk concern for executives in risk, audit, finance and compliance, according to Gartner.
* Good quarterly numbers from Accton, Applied Materials, Formula Systems Lenovo (back in the black), NetApp and Phison Electronics.
* Satisfactory quarterly results from Adata, Agilent Technologies, CACI International, Casa Systems, CDK Global, Cisco, Document Security Systems (back in the black), Elbit Systems, Flytek, Kingpak and Posiflex Technology.
* Satisfactory half-year figures from China Unicom.
* Satisfactory full-year numbers from Telstra.
* Mediocre quarterly results from Asustek, Epistar, Everlight Electronics, Giantplus Technology, Oclaro, Partner Communications and Rovio.
* Mixed quarterly figures from Foxconn, Switch and Tencent Holdings, with revenue up but net income down; and from Lextar Electronics (but back in the black) with revenue down but net income up.
* Quarterly losses from Ali, Boxlight, Cardlytics, Cellcom Israel, Chin-Poon, CPT, Cree, Fusion, GDS Holdings, Innolux, Intellicheck, jd.com, ParkerVision, Superconductor Technologies, Uber, Veritone, Viavi Solutions, voxeljet AG, WidePoint and YY.
* A half-year loss from Xintec.
* An IPO filing for Nasdaq from Chinese content aggregator Qutoutiao, which is backed by Tencent Holdings.
* A satisfactory IPO on London's AIM market by Sensyne Health, an AI-based health group.
Research results and predictions
* Worldwide:
* Worldwide server shipments, based on the number of motherboards delivered, reached 3.84 million units in Q218, rising 9.6% sequentially, according to Digitimes Research.
* Worldwide spending on information security products and services will reach more than $114 billion in 2018, an increase of 12.4% from last year, according to Gartner. In 2019, the market is forecast to grow 8.7% to $124 billion.
* Cloud computing ranks as the top risk concern for executives in risk, audit, finance and compliance, according to Gartner.
* Worldwide revenue for big data and business analytics solutions will reach $260 billion in 2022, with a CAGR of 11.9% over the 2017-2022 forecast period, according to IDC. BDA revenue is expected to total $166 billion this year, an increase of 11.7% over 2017.
* Worldwide sales of semiconductors reached $117.9 billion during Q218, up 6% sequentially and 20.5% on year, according to the Semiconductor Industry Association.
Stock market changes
* JSE All share index: Down 1.8%
* FTSE100: Down 1.4%
* DAX: Down 1.7%
* NYSE (Dow): Up 1.4%
* S&P 500: Up 0.6%
* Nasdaq: Down 0.3%
* Nikkei225: Down 0.1%
* Hang Seng: Down 4.1%
* Shanghai: Down 4.5%
Look out for
International:
* It has been speculated that Lord Carter may become the new CEO of BT Group.
South Africa:
* Further news regarding government and its ICT 'restructuring' programme.
Final word
Fortune magazine has published its 2018 Global 500 listing. From a technology perspective, the following was noted:
* Newcomers and returnees:
* DXC Technology at 484
* SK Hynix at 442
* Toshiba at 326 (a returnee)
* Wistron at 432 (a returnee)
* Displacements:
* Avnet (was 414)
* Qualcomm (was 460)
* Telecom Italia (was 493)
* Ups and downs:
* Alibaba Group at 300 (was 462)
* Charter Communications at 264 (was 376)
* Facebook at 274 (was 393)
* Ericsson at 500 (was 419)
* Fujitsu at 313 (was 237)
* HPE at 409 (was 181)
* JD.com at 181 (was 261)
* Tech Data at 315 (was 412)
* Tencent Holdings at 331 (was 478)
My next column will be in two weeks as I am travelling overseas during this period. As usual, it will fully cover the intervening period.