BCX partners with WeThinkCode in R60m educational deal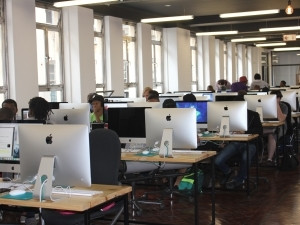 With the hopes of driving job creation in the ICT sector, BCX today announced it has become the new primary growth partner of WeThinkCode, a tuition-free programme designed to educate the next generation of software engineers in South Africa.
BCX will provide R60 million over three years to the programme. This investment will allow WeThinkCode to more than double the number of entry-level coders in the South African market by the end of 2018.
These funds will go towards expansions and upgrades in WeThinkCode's Johannesburg office and allow for the opening of a new campus in Cape Town next year.
The agreement also allows for internship positions for 40 WeThinkCode graduates at BCX and other Telkom Group companies every year for the next three years.
WeThinkCode was launched in South Africa in 2015, and first opened its doors to students in January 2016. It seeks to eliminate the skills shortage by developing 100 000 coders in Africa over the next 10 years.
According to a 2015 survey by the Joburg Centre for Software Engineering, South African businesses were reporting anywhere between 30 000 and 70 000 tech industry vacancies for skilled IT workers.
"I'm incredibly inspired by the mission of WeThinkCode," says Sipho Maseko, Telkom Group CEO.
"Coding skills are a vital component of the new digital economy, and WeThinkCode's innovative programme is a great way to invest in the future digital minds of South Africa."
WeThinkCode is open to anyone between the age of 17 and 35. Students don't need any previous education. To get in, prospective students complete an aptitude test followed by a four-week boot camp, before undertaking a two-year course in programming and coding.
Of the 40 000 South African students who applied for the programme this year, only 200 were accepted. This intake will double next year when the Cape Town campus opens.
"The careers of the future in this country depend on technology skills and it is extremely important that businesses like BCX, a leader in digitalisation, work with us to allow our students every opportunity to develop their talents to create world-changing solutions for the digital era," says Arlene Mulder, MD and co-founder of WeThinkCode.