City Power's R1.2bn solution to billing woes
The City of Johannesburg says the installation of smart meters will resolve electricity billing problems, but the DA remains sceptical.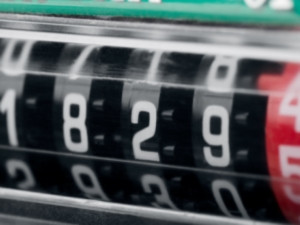 Johannesburg's City Power is set to kick off a R1.2 billion project to roll out more than a million smart meters, in a bid to resolve ongoing issues around billing.
While the technology will theoretically do away with the issue of estimated power use and inaccurate bills, residents in a suburb of Randburg, where meters have been rolled out in a pilot phase, are still battling with incorrect consumption figures on monthly City of Johannesburg statements.
The latest auditor-general's report on the City of Johannesburg's financials found differences between source data and billing data on the sale of electricity. The report notes estimates were done for an "extended period of time" and the city could not provide sufficient audit evidence for disregarding actual meter readings.
In response, the city developed an action programme that includes a plan to develop a standard operating procedure to address when a manual estimate function is used, which must be approved by a city official. The billing department will put controls in place by June to measure deleted readings and ensure reasons are recorded. There will be follow-ups to confirm billing happens on actual readings.
Problem solved?
City Power public relations GM, Sol Masolo, says the proper rollout will start in a month or two, although a few thousand meters have already been installed in Kensington, Roodepoort and parts of Randburg.
According to Joburg.org.za, by August 2011, City Power had installed 20 000 smart meters in Roodepoort. Masolo adds that more than a million units will be installed, covering every account-holder in the city, and the project should be completed by 2015.
The meters work off cellphone networks and each has a SIM card, which transmits daily readings to a central hub. The consumption readings are then incorporated into City of Johannesburg bills through an automated process.
Masolo says the technology will resolve issues around estimates and incorrect bills, as the readings will be accurate. He adds that it will strip out any need for manual intervention, which could result in human error.
Early warning
The technology is meant to enable the utility to read meters remotely, as all municipalities face the challenge of gaining access to properties, which results in estimated bills, says Masolo. He says the technology will lead to accurate readings.
Masolo adds that the automated system allows the utility to inform people if there is a power outage. The two-way communication network will pinpoint outages when and where they occur, enabling workers to be efficiently deployed to correct the problem, notes Joburg.org.za.
Each meter has its own alarm system, so if anyone tampers with it, an SMS is immediately sent to City Power, Joburg.org.za states. Masolo notes that City Power will not use the meters to control consumption, but rather to measure it.
City Power awarded the R1.2 billion tender to Itron and Edison Power Group, towards the end of last year. Masolo says residents will not be charged for the meters.
Creeping mistakes
However, Democratic Alliance councillor Linus Muller says while the theory is great, the practical experience that Blairgowrie, Randburg, residents have reported to him shows it is not fool-proof.
Muller says the consumption shown on the meter and the amount on the bill do not correlate. He suspects a mistake is creeping in somewhere in the chain of information flow and being carried over into the end bill.
The issue seems to be at the point at which bills are generated, because physical readings are also not recorded accurately, says Muller. However, Masolo is adamant that power use readings will be completely accurate with smart meters.