Virtual reality to enhance VOD viewing experience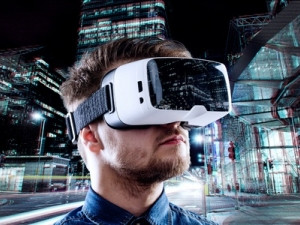 Today's video-on-demand (VOD) viewing experience is set to become more of a social activity than it is today - this time in virtual reality (VR).
This is according to Ericsson's annual ConsumerLab TV and Media report 2017, which interviewed about 20 000 people from 13 countries online.
The report notes VR is starting to arrive in people's living rooms, with one in three consumers planning to utilise the technology by 2020. Most of the headsets available today were released within the last two years, yet 10% of consumers are already using a VR device, and over 25% are planning to get one, says the study.
Ericsson notes the social and immersive aspects of VR are key reasons the majority of respondents believe the technology will be an essential component of TV in the future.
A third of people planning to get VR headsets say they will start using the technology in less than one year, and over half believe the headsets will be mainstream in less than three years, says the report. Among current users, the general view is that their usage of VR will continue to increase over the next few years, it adds.
Even though VR headsets are mostly tied to gaming today, 30% of respondents say they will use VR for TV and video viewing within five years, notes Ericsson. However, as consumer expectations for on-demand, mobile and immersive viewing continue to increase, the TV and media industry must focus on delivering highly tailored services in the very best possible quality available, it notes.
Arthur Goldstuck, World Wide Worx MD, says it is highly improbable that VR will become mainstream in SA before 2020. "The cost of a quality VR headset is prohibitive. The cheap headsets that use the Google Cardboard standard provide a very poor user experience, and will not propel VR into the mainstream."
Similarly, the study says 55% of respondents planning to get VR devices would prefer if the headsets were cheaper. Also, almost half think there should be more immersive content available. A third would be more interested in VR if they could get a VR bundle from their TV and video provider, it adds.
"VR will only take off fully once photo-realistic visuals are possible and the headsets displaying this content are completely portable and wireless, and once a wide range of quality content is available. Most industry insiders expect this to happen around 2020 or 2021. Then it will still take time before it becomes a dominant mode."
Moreover, Goldstuck believes that despite the immersive experience and the ability to interact with the avatars of others, VR outside of gaming is fundamentally an anti-social experience. "Just because [Facebook CEO] Mark Zuckerberg talks it up as the next big social platform doesn't mean the consumers of social media will want to do so through VR."