Retailers must embrace showrooming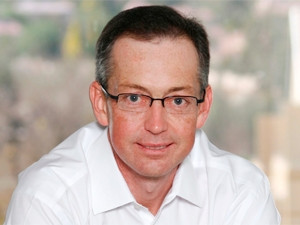 As trends like online shopping, smartphones and social media have matured, so has the way in which customers research and purchase products and services.
So says Mark Hiller, general manager at Lexmark SA, who notes although physical stores are far from dead, retailers continue to adapt their business models. For example, Amazon is trialling the use of online shopping pick-up lockers in railway station car parks, making it even easier to buy online and collect the goods at a convenient location, says Hiller.
"This is why, last year, 'showrooming' made it into the Oxford English Dictionary - defined as the practice of visiting a shop or shops in order to examine a product before buying it online at a lower price."
According to Hiller, the different communication channels that inform customers in and outside stores, the different purchase and pay channels, and also the different delivery channels, are now connected. Collectively, this is known as omni-channel retailing and ties in closely to how businesses can overcome the challenge of showrooming, he says.
"The reality is the price tag isn't the only factor that impacts a purchasing decision. Trust, ease of use and service level is equally important," says Hiller. "If retailers can provide knowledgeable, accessible staff and easy access to goods and services via any channel in a consistent manner, at a competitive price, they can ensure customers will showroom and shop from the same store."
He points out what has traditionally been separate business units need to become a single, completely integrated sales process. This must handle every element of the process from the sale (regardless of source) through to logistics, delivery - and return if needed, he adds.
At the front-end, implementing capture and workflow solutions ensures paperwork is kept to a minimum and is processed efficiently, says Hiller. This can help ensure the staff members spend as much time as possible on the sales floor instead of doing back-office admin, he adds.
Furthermore, in-store messaging that can be automatically updated to better reflect the channel mix and respond to changes in price and stock can help deliver sales, says Hiller. He adds, this can be augmented by including other online elements, such as a QR code or/and linking to a retailer's loyalty programme.
Hiller believes consolidating back-end logistical processes might not seem like the most obvious way to address a customer-centric challenge. But when a retailer wants to deliver a truly omni-channel approach, every aspect of the service needs to be seamless - this includes delivery to the customer's home, for "click-and-collect" or for store inventory, says Hiller.
He points out distribution centres, stores and retailers must be able to deliver consistently high levels of service across complex networks of warehouses. Furthermore, if leading retailers are to compete effectively against the online-only retailers, they need to achieve profitable, cost-efficient operations, adds Hiller.
"This is where powerful process and content management solutions can be brought to bear, offering the back-end support to help retailers gain control over the tremendous amounts of data generated in the movement of goods," he says.
"Improving document control and retention ensures instant access to relevant information to respond to shop or vendor enquiries, eliminates the need to fax or e-mail forms between departments and facilities and reduces operating costs. Reducing all these lengthy, costly and error-prone tasks mean customers get the service level they require and will stick with the retailer regardless of channel."
The end result is an infrastructure of complete service and support that is consistent, regardless of the channel used. It enables retailers to embrace showrooming rather than fight it, concludes Hiller.