Mid-size SA bank successfully deploys FICO-TONBELLER anti-money laundering system through Bateleur Software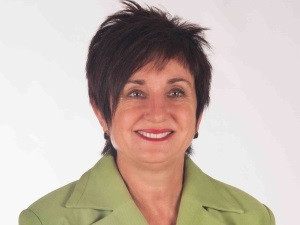 A mid-size South African bank has deployed FICO TONBELLER's anti-money laundering (AML) solution from Bateleur Software for regulatory compliance purposes, as well as its obligation to customers, and to ensure parity with AML and counter-terrorism financing (CTF) standards and international best practice.
The project was divided into two streams: An interim solution and a final solution, the prior implemented in just three months, and the latter completed within eight months, from January to August 2015.
A bank spokesperson says: "Regulatory compliance and anti-money laundering and risk management are top imperatives for [the bank]. FICO TONBELLER offers us the most sophisticated and advanced analytics technology to manage AML/CTF risks and to implement appropriate internal control measures in compliance with regulatory requirements."
FICO TONBELLER's AML, CTF and sanctions solution comprises Siron KYC (know your customer), Siron AML, Siron RAS (risk assessment) and Siron RCC (risk and compliance cockpit).
The spokesperson adds: "The AML system is an integral part of the AML/CFT and sanctions risk framework which helps minimise the potential risk for the bank's products, services, channels and systems being abused for money laundering or terrorist financing purposes."
Lizette Sander, product manager at Bateleur Software, says: "We had to move rapidly when we engaged with the bank. At the time of the project discussions, the bank had to urgently meet new business goals. Our engagement process moved extremely rapidly through initial discussions to the scoping and demonstration phases."
FICO TONBELLER offers banks full suites of AML, CTF and sanctions solutions that provide a maximum automated workflow and secure support for the management of cases.
"The FICO TONBELLER system gave us better response time and ensures that we can maintain optimal customer service levels in line with Treating Customers Fairly (TCF) principles," says the spokesperson. According to The Banking Association South Africa: "Treating Customers Fairly (TCF) is an outcomes-based regulatory and supervisory approach designed to ensure that specific, clearly articulated fairness outcomes for financial services consumers are delivered by regulated financial firms."
"There is growing demand for financial crime and compliance solutions," says Sander. "Chief risk and compliance officers face an array of security and data risks, financial risks, corporate risks, and reputation risks. They additionally face growing regulatory scrutiny, all of which force the integration of financial crime, risk, and compliance functions, which is where our core expertise lies."
A great deal of the success of the project, says the bank's spokesperson, is due to executive support for the project and the execution team. "We were given a high priority to the point where resources were made available to us to ensure we met the three overarching goals of any IT-related project: Budget, time, and functionality. Our CEO, Chief Risk Officer and [other top executives] really supported us in our bid to demonstrate to our key stakeholders that we were capable of meeting crucial regulatory requirements.
"We would never have been able to achieve all three goals had it not been for the team at the bank, as well as the executive team that backed them," says Sander. "Business leaders play a crucial role in the success of these projects. Additionally, the way the FICO TONBELLER channel operates, and our full certification through them, meant that we had local consultants with all the requisite expertise right here in South Africa. They could rely on our German vendor's expertise if necessary, but we were able to forego the expense of flying international consultants into the country, which had a material effect on the cost to customer."