Automated dimensioning systems boost productivity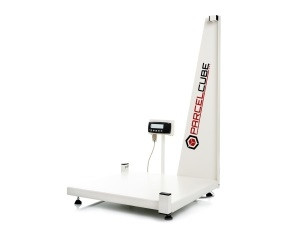 Automated dimensioning and weighing systems provide an efficient, accurate and rapid method of establishing the dimensions, mass and identity of inbound and outbound goods required in today's fast-paced logistics and e-commerce industries.
MakeMeMobile, a leading provider of automated identification and mobile computing solutions, introduces ParcelCube's range of dimensioning and weighing systems to meet the increased demand by customers for affordable systems to improve efficiencies and productivity within their logistics' operations.
According to Andrew Fosbrook, Director of MakeMeMobile, ParcelCube's dimensioning systems are affordable, fast, user friendly and easy to install. "Using a ParcelCube system, the weight, volume and identification of goods can be accurately captured by operators within seconds, compared to inaccurate and slow manual methods currently being used in most operations," he adds.
The ParcelCube dimensioning systems do not require expensive onsite calibration or maintenance, as 98% of maintenance and support is done remotely by MakeMeMobile's technical team.
"Inbound and outbound processes play a very crucial role in the productivity of a logistics business," adds Fosbrook. "How these processes are handled sets the company apart from the rest, especially where speed is of the essence. ParcelCube's dimensioning systems have boosted our customers' productivity while reducing costs and are suitable for small to large operations."