Big data misunderstood in SA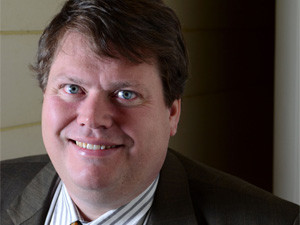 While South African organisations are clear about what business intelligence (BI) means, the same cannot be said about their understanding of big data.
So said Kim Andersen, director of TA Consulting, presenting the findings of a BI survey the company recently conducted in partnership with ITWeb. He was speaking during the ITWeb Business Intelligence Summit 2015 in Midrand yesterday.
Andersen noted the research posed 14 questions and involved mostly large corporates, with the majority of the respondents being BI professionals.
When asked what best defines BI, the majority (66%) of the respondents answered: "The set of techniques and tools for the transformation of raw data into meaningful and useful information for business analysis purposes."
This was followed by 19% who define it as the technologies that provide historical, current and predictive views of business operations. According to Andersen, this is a wrong view of BI as it centres around technology only.
Nonetheless, the understanding of big data is less certain among local organisations, Andersen revealed.
Gartner defines big data as high volume, high velocity, and/or high variety information assets that require new forms of processing to enable enhanced decision-making, insight discovery and process optimisation.
However, most South African organisations said big data is "an all-encompassing term for any collection of large datasets that were once difficult to process", said Andersen.
It also emerged from the survey that big data is less useful to companies in SA. Asked to rate the usefulness of BI, analytics and big data to their company, currently or in the near future, most feel BI is the most useful, with big data the least.
The research also found poor visualisation, organisation, and support hamper BI/analytics initiatives within most companies.
It also emerged that few companies outsource their data and analytics, with Andersen saying the finding was expected, as most South Africans want to keep their operations in-house mostly because of security concerns.
With the new kinds of data analytics coming to the market, Andersen believes big data will probably need to be fully outsourced as organisations may lack the skills to handle it in-house.