Will Microsoft's Onboarding Centre replace migration partners for Office 365 deployments?
Everything you need to know about the Office 365 onboarding process.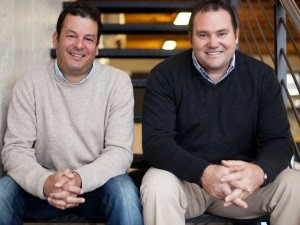 Microsoft has recently launched its new Onboarding Centre (OBC). The service is designed to fast-track adoption and consumption of Office 365 by facilitating the implementation and migration process for customers and their e-mail content. As a result of the launch, many businesses are wondering whether the OBC replaces the need for a migration partner, and there is a fair amount of confusion around what Microsoft does and does not do for you during the onboarding process.
The easiest way to understand the role of the OBC is to think of it like a roadmap for a long-distance drive. It's great at showing you the turns you need to take to get to your end destination, and can offer some useful input on good stops to make and checks to perform along the way, but it's not going to inflate your tyres, check your oil, or drive for you, and it's certainly not going to be very helpful if you break down along the way.
That's not to say the OBC isn't an excellent tool to smooth the migration road, but it simply cannot offer the same level of customised service that having a good migration partner at the wheel can. Because of this, many businesses are finding that it's the combination of both the OBC and a migration partner that provides the most cost-effective, comfortable, and speedy journey.
To illustrate the differences between the roles played by Microsoft's OBC and a migration partner like Soarsoft International, let's examine the onboarding process in a little more detail. (Read Microsoft's summary here.)
Step 1: Kick-off
This is one of the most important phases of any migration. If you're handling it on your own, Microsoft's OBC will run you through the responsibilities you'll be tackling, the services you've decided to onboard and their requirements, and help you put together a basic deployment plan.
To get the most out of your deployment, however, there's a lot more homework to be done, and it requires a fairly in-depth understanding of your business to do well.
For example, knowing that your MD has a massive mailbox and refuses to delete his e-mail allows a migration partner like Soarsoft International to prioritise his migration to Office 365 in order to take advantage of the dramatically increased cloud storage opportunities. (We'll also know to migrate his personal assistant at the same time, to avoid any breakdown of access or communication.) The same applies to users who travel a lot, or international branches that are still relying on SA infrastructure - it makes far more sense for them to be able to connect via Office 365, and their migrations should be prioritised accordingly.
This planning phase is also a great time to add value to your deployment, and a migration partner can take you through various potential opportunities that you may not be aware of. Are you planning on just using Lync? Why not consider adding 100-200 test mailboxes at the same time? Do you struggle with Mac users and onsite collaboration and communication tools? Why not move them to Office 365 for an improved experience within the business fold?
An experienced migration partner can assess your business's requirements and make informed recommendations for peripheral services and pilot projects that could not only improve your post-migration productivity, but also save you time and money in the future.
Your requirements will then be translated into a detailed and well-thought-out deployment plan, and all the necessary information will be communicated to Microsoft's OBC on your behalf.
Step 2: Assessing your environment
Once you know where you want to end up (outlined in your deployment plan) you need to know where you are in order to figure out the best way to get from A to B. To help you do this, Microsoft's OBC will provide you with a set of tools to assess your environment and determine any areas of your existing infrastructure that need remediation or alteration before the migration process can be actioned. It's important to note their team will guide you from afar, but they won't do the work for you, which is where your migration partner comes in once again.
Soarsoft International knows exactly what infrastructural standards Microsoft requires for your migration and, by this stage, has usually already performed all the necessary assessments and planned the remediation process.
As per Microsoft's recommendations, Soarsoft will also start to develop your e-mail migration schedules at this point (if necessary), leveraging its many years of experience in orchestrating cross-forest migrations to insure the absolute minimum possible disruption to your business. The OBC offers little assistance for this complicated process, which involves reviewing your e-mail tools, resources and templates to ensure everything is properly prepared for the migration, and understanding your business processes in order to create logical migration groups that will prevent communication breakdown between teams and shared resources.
Step 3: Remediation
If you're handling your own migration with Microsoft's OBC, this is where they'll send you a checklist of problems to fix, uncovered during the assessment phase. If there are any complex issues, they'll often recommend you bring one of their partners on board at this point.
Of course, if you're already using a partner like Soarsoft International, you'll not only already know exactly what needs fixing, those issues will likely have been pre-emptively addressed. This kind of proactive approach allows Soarsoft to limit the disruption caused by any necessary changes, making the whole process more streamlined and less stressful for all involved.
Step 4: Enabling core capabilities
This phase is when all your core infrastructure for your chosen services is configured and Office 365 provisioned accordingly. This includes user licences and permissions, as well as security processes like authentication and federation.
While Microsoft's OBC can perform some of the required tasks for you during this phase, they require access permissions that can be an issue for security-conscious operations. By using a migration partner, you can retain much more control over your secure environment, and more sophisticated authentication processes, like true single sign-on, can be deployed.
Step 5: Migration
This phase is one of the main reasons for the OBC's existence, and yet they only actually manage the e-mail part of the migration for you. Any other data - third-party archives, SharePoint content or file data, for example - is your responsibility to handle as required, as are any errors that occur during the migration process. Unless, of course, you're using a migration partner, that is.
That's not to say the OBC's involvement during this phase is insignificant. Their e-mail migration and monitoring service is a valuable time-saver, and should help to reduce the cost of your migration.
According to Microsoft's OBC, these five steps complete your migration, but any good partner will point out a few very important considerations that have been left out altogether - data leak protection, compliance, retention and e-discovery, to name a few.
Encryption, retention and data leak protection policies, in particular, should have been set up before the very first user moved across to Office 365. There is also some great cloud functionality for smart e-mail routing and advance DLP, rights management, mobile device management and e-discovery, which can be excellent areas to get more value out of your migration, if planned timeously. Soarsoft International handles all these aspects as part of its Governance Pack - a vital part of a secure and compliant migration, and a risky area to overlook because of inexperience or poor planning.
It's this kind of knowledge, gained through years of experience, which makes all the difference during the complex migration process. Microsoft's Onboarding Centre is a fantastic source of assistance, but it can never replace a migration partner that knows your business, recognises your risk profile, and understands your requirements and the processes driving them.
By combining both the OBC and an experienced migration partner, however, it's possible to get the best of both worlds - all the attention to detail and insights of a seasoned migration expert, along with the time and money-saving aspects of the OBC.
For more information on Office 365 migrations, contact Soarsoft International.