Microsoft launches TV white space pilot
Microsoft has launched a pilot programme rolling out broadband using the TV white space spectrum.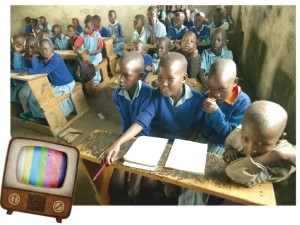 Microsoft South Africa last month announced its TV white spaces pilot project. The programme will be rolled out in Limpopo and run for a year, said Microsoft SA MD Mteto Nyati, announcing the programme at a press conference in July.
Nyati says Microsoft has made a strategic decision to be a device and cloud services provider, a major shift from its role as a purely software player. "This presents some challenges to us as a business but also offers opportunities. Instead of operating only in the PC market, which is declining, we will be participating in the full device business, which is growing quickly."
Devices on their own don't mean much, however, he notes, it's the services that make them useful.
Connectivity is linked to the core of that, because without it, no services or content can get to devices. Hence Microsoft's TV white spaces move.
TV white spaces are the unused frequencies in television broadcast bands. Channels are separated by unused bands to avoid spillover and interference and the move away from analogue broadcasting to digital terrestrial television has made these white spaces available for other uses - like broadband.
Microsoft's trial will see five schools in Limpopo provided with low-cost, high-speed broadband. The initiative is being run by Microsoft, the CSIR, the University of Limpopo and Multisource. Solar-powered base stations will broadcast WiFi to the schools. This overcomes the often limiting factor of lack of electricity in rural areas. It also presents a commercial opportunity - Nyati says in other areas where solar-powered base stations were rolled out, they generated enough power for the community to tap into them as an electricity source, which provided funding to make the project sustainable. He's not certain whether that model would be used here, he says.
TV white spaces are the unused frequencies in television broadcast bands.
The base station for the pilot is hosted at the University of Limpopo and broadband coverage extends to a 30km radius around it. In addition to connectivity, Microsoft is providing tablet PCs, projectors, solar panels for device charging where there isn't electricity, and materials for teachers and students. The pilot is free for the moment, he says, as Microsoft wants to prove the technology, but the anticipated business model involves selling uncapped 2Mbps or 4Mbps connections for R20 to R50 per month, substantially less than any alternative fixed or wireless broadband offering.
Microsoft has already piloted the technology successfully in Tanzania and Kenya. At the end of the year-long pilot period, says Nyati, if the demo proves that it's a viable and sustainable broadband option, then a service provider will be appointed to roll out nationally. As Nyati points out, Microsoft is not a telco and it's not its business to be rolling out networks.
First published in the September 2013 issue of ITWeb Brainstorm magazine.