Data savings for SA Opera users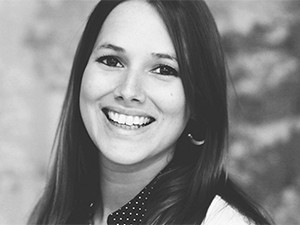 Data savings for South African Opera Software users reached $111 million in 2016, as a result of using the compression technology company's software.
This was revealed by Jo Eyre, senior marketing and PR manager, sub-Saharan Africa at Opera Software, during a presentation of the company's State of the Mobile Web Africa 2016 report, in Rosebank, yesterday.
According to Eyre, during the same period, Nigerian and Kenyan Opera users saved data equating to approximately $280 million and $116 million, respectively.
These three markets alone account for over $500 million in data savings, she stated.
Opera, which has a global user base of 350 million, boasts 100 million users across the African continent, with the Opera Mini browser holding a 58% market share.
The data compression technology company's user base in SA currently stands at 10 million.
Data struggle
In September, South Africans ignited a furore on social media after expressing their frustration over high data costs, which resulted in the trending topic #DataMustFall.
Led by media and radio personality Thabo Molefe, popularly known as Tbo Touch, the social media campaign was a set up to show how the high cost of data and airtime is stifling South Africans' freedom of expression and right to communicate.
The result: Parliament's portfolio committee on telecommunications and postal services hosted hearings with Molefe, civil society organisations, the Communications Workers Union, mobile operators, as well as stakeholders and the public on the cost to communicate using mobile data.
According to Eyre, the African continent presents an interesting space for mobile Internet, especially for consumers and businesses.
She said the increase in data usage, cheaper smartphones, growing appetite for media-rich Web sites and applications, as well as local and relevant content are all opportunities that exist on the continent.
However, high data costs, background 'data theft' and limited network capacity present challenges in the adoption of the mobile Web in Africa.
Data is still very expensive, she noted.
Citing research from the McKinsey Global Institute, Eyre said someone in Germany on an 'average' salary can afford 500MB of data after working for just one hour.
Meanwhile, a South African will need to work 18 hours to afford the same amount of mobile data and a Nigerian will have to work around three-and-a-half days to afford the same, she noted.
Fifty-three percent of Africans can afford only 20MB per month, according to the McKinsey report.
According to research from Opera, 30% of all mobile data is wasted in the background.
"Most apps are made to give a great user experience, not to save data. Unfortunately, this means that many data users are essentially throwing away the equivalent of $1 out of every $3 spent on data," according to Opera.