Net1 wants to invest R2bn in Cell C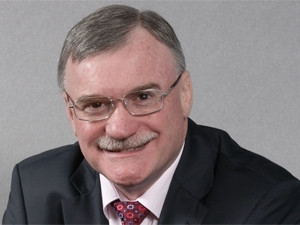 Net1 UEPS Technologies has offered to acquire a direct 15% stake in Cell C for R2 billion. The company confirmed it is party to an umbrella restructure agreement with Cell C, in a SENS announcement this afternoon.
On Monday, Blue Label Telecoms announced it had signed a binding umbrella restructure agreement with Cell C, debt providers of Cell C, and a third-party investor.

In terms of the agreement, Cell C's maximum net borrowings will be reduced to approximately R6 billion, compared to over R20 billion currently. Now Net1 has confirmed it is the third-party investor and will subscribe for 15% of the share capital of Cell C for R2 billion, while Blue Label's subscription for 45% of Cell C for R5.5 billion remains unchanged.
Net1 has also concluded a memorandum of understanding to acquire 49.6% of DNI-4PL Contracts (DNI), with an option to acquire a controlling stake in DNI in the future. DNI is the leading distributor of mobile subscriber starter packs for Cell C and also distributes prepaid airtime through a network of field operatives and agents.

The proposed investments in Cell C and DNI are subject to certain conditions, including the satisfactory completion of due diligence, the required internal and external approvals and the execution of definitive transaction agreements.
"The combination of the diverse technological, commercial and logistical capabilities of Net1, Blue Label, Cell C and DNI provides a substantial and compelling business case for us," says Serge Belamant, chairman and CEO of Net1.
"We are very excited about concluding these transformational transactions and will provide further details regarding the rationale for these transactions, the final consideration paid and the funding structure when the transactions close," he adds.
In October 2016, Net1 entered into a share subscription agreement with Blue Label, effectively buying a 15% stake in Blue Label for R2 billion. Now Net1 says it and Blue Label have agreed to extend the subscription date for the investment from 28 February 2017 to no later than 30 June "in order to afford Blue Label the necessary flexibility to close its proposed Cell C transaction".