Bridging the generational tech gap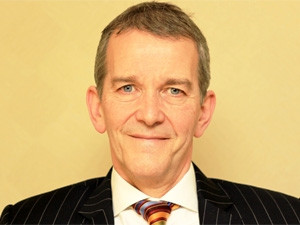 What happens to an organisation caught between generations? This is a question posed by Chris Rae, VP for mobility solutions at CA Technologies.
Speaking at the CA IT Management Symposium 2014 in Midrand yesterday, Rae pointed out that Generation Z, the young intakes who are about to enter the work place, come in with a certain attitude and behaviour that alters daily, compared to their older counterparts that primarily occupy managerial positions and whose consumption of technology is more measured.
"Generation Z are simultaneously on Skype, Facebook, texting, having countless interactions in real-time, all at once, with friends amounting to thousands. Their minds are wired that way and organisations expect these behavioural patterns to change," explained Rae.
He noted that these young intakes can't be expected to treat technology the same way that the baby boomers generation of Bill Gates and Microsoft, or the 90's which gave birth to Larry Page and Brin Sergey's Google, when the only security concerns was the virus.
"As a result, we are experiencing a worldwide problem of Generation Z unemployment, not because they don't have the intellectual capabilities to revolutionise business processes, but enterprises at times don't know how to deal with them," Rae noted.
He highlighted how every aspect of life, whether out on a date or visiting a museum, is characterised by the constant pre-occupation with their smartphones.
Borrowing from Albert Einstein's quote: "I fear the day technology will surpass our human interaction, the world will have a generation of idiots", he pointed out that by some organisations' measure, Generation Z are a generation of idiots because they are faced with a challenge on social human interactions.
Yet companies have to absorb how this generation consumes technology or face losing talent that would have, otherwise, revolutionised their organisations, Ray pointed out.
"Let's look at mobility, the primary communication tool for Generation Z. The flood gates in this area of technology adoption have opened. A 2012 Forrester report states that information workers using mobile and personal devices for work will transform personal technology markets" stated Rae.
According to Rae, the question for organisations should be - how do young recruits see the workplace? He added that for Generation Z, it's all about the apps and social networks.
"Therefore, organisations should find ways of streamlining these into their business processes as they are areas where this generation is at its most productive," he said.
"Managing the device is trivial and uninteresting; transforming the workforce to an enterprise mobile workforce is interesting. So mobility is a transformation programme, and it's a lot more than the technology implemented to manage devices; it's a business transformation" added Rae.
Rae concluded that there has to be an understanding that an enterprise can put in place corporate data security systems, an agreement that if the device is used for corporation management systems, then the corporation will have access to it, in the same token, the corporate agrees to leave alone the personal data.