Meltwater CEO invests in African tech talent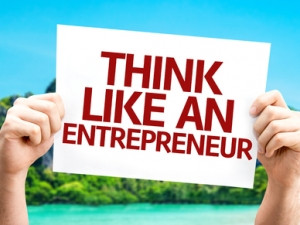 Jorn Lyseggen, founder and CEO of Meltwater, a software and service company, describes himself as having an "accidental path to philanthropy". This was the subject of a recent TEDxEustonSalon talk by the 49-year-old Norwegian serial entrepreneur, who born in Korea and adopted and raised by Norwegian parents.
He acknowledges that the world has many interesting good causes, but says his was never to save the ocean or to fight global warming. Rather, he decided to focus on the thing that he is most good at, namely technology. "That's when I started to dream about starting a school for software entrepreneurs in Sub-Saharan Africa."
In 2008, Lyseggen started Meltwater Entrepreneurial School of Technology (MEST) in Ghana, a non-profit organisation which is designed to provide training and mentoring to young African tech entrepreneurs. He hopes the programme will make the African youth understand the value of their talent. His dream is that by 2026, he will meet the first African tech billionaire who will have a positive impact on Africa and beyond by creating jobs and wealth.
Many people ask him why he focuses on Africa, given that he was born in Korea and raised in Norway. "None of those places really inspired me because Korea has a lot of investment and Norway is one of the richest countries in the world. Africa, on the other hand, seems like a place where I could make more of an impact."
Lyseggen believes there is an untapped talent pool in Africa: "Imagine the kind of talent there is in a population of a billion people." Rather than focusing on the "depressing" stories about Africa such as malnutrition, poverty, corruption and unemployment, he decided to focus on its talent. "I was thinking if you could train that talent, that talent could develop software, that talent could develop companies, and create jobs and wealth and impact the world positively."
He understands the value of having a skill, says Lyseggen. "I never felt comfortable making the world a better place, to me that sounds a little bit too pretentious. But then again, I would find it very rewarding if somehow I could find a way where my work could directly impact other people's lives positively.
"I started to think about how rewarding it was for me when I learnt how to code. I remembered how fulfilling it was for me the first time I started a company, and that's when I realised, if maybe I want to make an impact that the most impact I could create was focusing on my core expertise."
Meltwater develops and markets media monitoring and business intelligence software.
It was founded in Oslo, Norway in 2001. According to the company, it has headquarters in San Francisco and has 50 offices, over 1 000 employees, and 24 000 corporate clients in six continents.
SA tech entrepreneurs are invited to join the next bunch of MEST recruits. Applications close on 10 March 2017. Apply here.