Industry baffled by Pule's replacement
The axing of scandal-fraught communications minster Dina Pule is in itself no eyebrow-raiser, but the appointment of an academic and former journalist to head SA's communications ministry has been met with bemused surprise by industry observers.
World Wide Worx MD Arthur Goldstuck says while Pule's axing is no bombshell, the fact that president Jacob Zuma chose to designate the role of communications minister to sociologist and activist Yunus Carrim - as opposed to an individual with an interest or knowledge in technology - is surprising.
IDC analyst Spiwe Chireka says she does not know Carrim, but commenting on his previous position and past experience says: "It is time government starts taking the ICT sector seriously. It is one of SA's chief economic sectors and if it doesn't start running smoothly, it's going to catch up to us."
Chireka says she expected a replacement would have come from within the Department of Communications (DOC).
Richard Hurst, senior enterprise analyst at Ovum, says the troubling thing with Carrim's appointment, is that other candidates that "may have proven to be far better in the post" were not selected, "prompting one to question the motives of government in the appointment".
Hurst suggests Lindiwe Zulu, presidential advisor on international relations; deputy communications minister Stella Ndabeni-Abrahams; Obed Bapela, former deputy minister of communications; and Lindiwe Sisulu, minister of public service and administration as candidates that would have been more suitable for the role.
Meanwhile, the Democratic Alliance has expressed concerns around Carrim's communist ties and leaning towards nationalisation.
Unproductive tenure
Goldstuck says Pule's exit from the DOC leaves behind a trail of unfinished business and scandal - with which Carrim has just nine months to deal.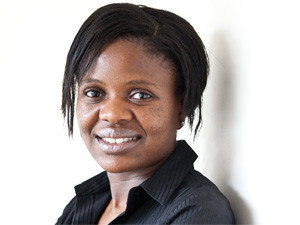 "The moment a reshuffle was hinted at, it was almost a foregone conclusion that Pule would be given the boot. There is just too much hanging over her for any commitment to cause or friendship to save her. The only way she could have kept her job would have been if there was no Cabinet reshuffle."
He says Pule has failed the sector from a number of perspectives, including a myriad of scandals and lack of action. Goldstuck cites delays in rolling out digital terrestrial television (DTT), the implementation of local loop unbundling, and the "watering down" of the National Broadband Policy framework as some of the areas in which Pule has bombed out.
"Pule essentially took SA's broadband policy and turned it into something more futile than it was in the first place. The previous policy framework under [former communications minister] Siphiwe Nyanda set the bar so low that it was meaningless. Then Pule came in and removed the definition of universal access. The moment that framework saw the light of day it was obvious [Pule] had no idea about what universal access [to broadband] meant.
"There is almost nothing you can say Pule made progress in."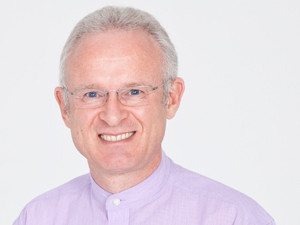 Goldstuck says where the DOC did make some headway was the more muscular approach the Independent Communications Authority of SA (ICASA) has taken with regards to what it plans to do - Pule did not issue directives. "[Plus] the fruition of ICASA's plans still depends on the will of the authority."
Irrespective of Parliament and the public protector's investigationsinto corruption allegations under way, he says, the performance of the DOC has been scandalous. "The fact that we are still without LTE licensing in itself is a scandal."
Political appointment?
In terms of Carrim's appointment, Goldstuck says it is regrettable "there are committed and capable people within the DOC who have been sidelined" - including the suspended DG Rosey Sekese and Ndabeni-Abrahams.
"[Carrim] is in public works, but that hardly qualifies him in any way in the ICT sector. The only conclusion that can be drawn is that it is a political appointment, which in itself is not a problem if the appointment is someone who gets things done."
Lindiwe Zulu, Stella Ndabeni-Abrahams, Obed Bapela or Lindiwe Sisulu may have proven to be far better in the post, says Ovum analyst Richard Hurst.
However, Goldstuck says it is unlikely this will be the case, considering the time Carrim has to "get things done" is minimal.
"With just nine months to go until elections, Carrim will have to have capable people around him who have knowledge of technology and a track record in action.
"Carrim has an able team waiting for him, but he must both empower it and allow himself to be lead."
Rocky road
Hurst says Carrim has inherited a department that has been "dogged by the Pule controversy" with many important issues and projects - such as spectrum allocation, DTT migration and re-drafting the national ICT policy - on its plate.
"I think that his first item of business would be to focus on getting these projects back on a smooth track."
Chireka says the disruption caused by constant turnover within the DOC is a cause for concern. "This is another blow to the communications sector, purely because of the lack of consistency it represents."
For consistency sake, if nothing else, says Chireka, it may have been better for Pule to retain her post to at least see through the projects she was working on.
"It was in her best interest to start ticking off from her to do list. She might even have been able to exonerate herself if she could say 'look what I have achieved'."