ICASA cannot deal with Vodacom, Neotel merger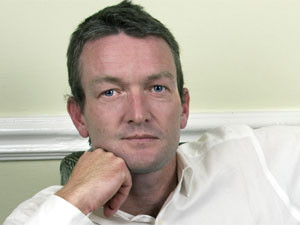 The Independent Communications Authority of SA (ICASA) has no procedures in place to deal with what is effectively a transfer of spectrum ownership as a result of Vodacom's R7 billion bid for Neotel.
This is according to the Internet Service Providers' Association (ISPA) and the Wireless Access Providers' Association (WAPA), which argue the regulator needs to establish procedures before dealing with whether Vodacom should be allowed to buy Neotel.
Addressing a panel at the Independent Communications Authority of SA's (ICASA's) second day of hearings into whether the deal should be allowed to go ahead, Dominic Cull, ISPA regulatory advisor, this morning argued the amendments to the Electronic Communications Act (ECA) passed into law in May leave ICASA unable to properly deal with Vodacom's bid.
Under the amended law, which came into effect on 21 May 2014, written permission from ICASA is needed to transfer control of service licences, as well as spectrum. Telecoms lawyer Lisa Thornton previously noted that, before the law was amended, only the transfer of a licence required prior approval, and not transfer of control. This applies to both service and spectrum licences.
Some of those opposed to the deal have argued it amounts to a transfer of ownership of spectrum and telecoms licences, a suggestion Neotel and Vodacom's counsel Paul Kennedy refuted yesterday. Kennedy argued the licences and spectrum would not be transferred as they would continue to belong to Neotel; rather control of the company as a going concern would be moved over to Vodacom.
De facto transfer
Cull argued the Vodacom deal is "like the duck argument" because "if it looks like a transfer of ownership, and acts like a transfer of ownership, then it has the practical effect of being a transfer of ownership".
ICASA should have seen the deal coming, and put a framework in place to deal with it once the ECA was amended, said Cull. Vodacom and Neotel announced they were involved in exclusive discussions in September 2013, and Vodacom firmed up its intention to buy Neotel in May last year, when it put a R7 billion bid on the table.
However, the parties asked ICASA for permission for the deal in mid-July, after the law was amended.
As ICASA has not updated its framework since the amended law, it is left with outdated rules that have been in place since 2003, a time when the industry landscape was different, said Cull. He argued this renders these rules redundant, even though they are still in force.
ICASA also has the option of applying its discretion to the transfer of control of the spectrum, but Cull noted such a move would not be done in a legally-defensible manner and would also be ad hoc. This, he said, would not provide certainty to the market, and is likely to be challenged.
Cull cautioned that ICASA needs to be mindful of other deals it is currently dealing with, as well as those that may come, and ensure it creates a fair playing field that is known to the industry. Failure to do so will result in a disservice to the industry, he argued.
Vodacom's bid for all of Neotel is intended to boost its fibre network, as SA's second national operator has 15 000km of fibre, which will be a catalyst for Vodacom's plans to roll out fibre-to-the-business and fibre-to-the-home. However, ITWeb understands Vodacom is also very keen to get its hands on Neotel's spectrum in the 800MHz, 1.8GHz, and 3.5GHz ranges.
Meanwhile, even if ICASA gives the deal a green light, it still has to go through the competition authorities. The matter is being evaluated before the Competition Commission, and will then be referred to the tribunal for its consideration because it is a larger merger. Both parties have assured the commission the merger will not result in any job losses.