Gauteng e-govt aims to develop ICT entrepreneurs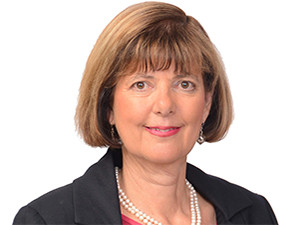 Gauteng's Department of e-Government has partnered with the Step Up 2A Start Up programme, to increase ICT skills and develop young entrepreneurs to grow the sector in townships in the province.
Step Up 2A Start Up is an entrepreneurial initiative of the National Youth Development Agency that aims to inspire entrepreneurship and wealth creation.
The programme teaches high school learners in grades 10, 11 and 12 how to become successful entrepreneurs. Learners are taught to develop entrepreneurial skills through educational movies which are distributed across the country through Ster-Kinekor cinemas.
The department will provide training to this year's top Gauteng teams in the Step up 2A Start Up programme to further develop their ICT skills.
This will focus on 3D printing, a short course on video game design, and methods on how young people can utilise ICT to enhance their individual projects.
Finance MEC Barbara Creecy says: "This initiative fits well with our vision as the department to work with the private sector to develop ICT professionals and inspire a culture of entrepreneurship and wealth creation in the sector.
"It is another important step in the right direction for us as we move to train and empower young people in line with the objectives of Gauteng Tshepo 500 000, which is a bold employment and entrepreneurial programme of premier David Makhura.
"We hope these youngsters will in the near future come up with great innovations that can assist government to manage its operations effectively and efficiently, and improve service delivery to the people," notes Creecy.
This week also saw the City of Johannesburg (COJ) partner with Microsoft to enhance the digital literacy of young people and resolve youth unemployment in the city. The COJ's partnership with the software giant will see a million people over the next five years receive training in basic digital literacy skills, including Microsoft Office.
COJ mayor Parks Tau said the partnership will ensure young people in Joburg overcome basic entry barriers to the job market.
Tau noted: "Basic skills are needed to operate in an office space. The partnership will equip young people who lack digital literacy with the skills needed at entry level within the job market."