Saving SA's Internet in 48 hours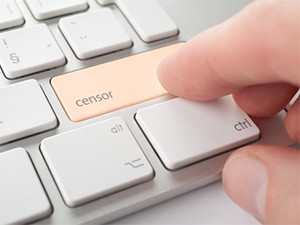 Over 23 500 people have signed a petition protesting against the Film and Publication Board's (FPB's) draft Online Regulation Policy, which could see widespread Internet censorship.
The petition by global Web movement Avaaz was launched yesterday and is titled: "48 hours to save South Africa's Internet!" The petition calls for protest against what it terms "attempts at Internet censorship and limits to our digital democracy".
"We reject your draft online regulation policy. We call for the regulations to be completely set aside in order to protect our Internet freedoms and the human rights enshrined in our Constitution," according to the online petition.
The FPB's plans for classification of online content became public in March, when it published draft policy and opened it up for debate. Since then, the policy has met with wide scrutiny, with industry experts and activists calling it "vague" and opposing its ability to censor online free speech.
FPB COO Sipho Risiba says the organisation felt compelled to control the distribution of inappropriate content online through social media platforms such as Facebook, Twitter and online publications.
"[The policy] is an attempt to prevent premature exposure of children and sensitive readers and viewers to inappropriate content, and encourage responsible use by the public of new media and social networking sites."
But Avaaz disagrees, saying the proposed regulation threatens the very essence of Internet freedom. It adds the FPB is now on the back foot because its regulations "have been so widely ridiculed".
"If the Film and Publication Board's new Internet regulations are implemented, they'd have the right to review and classify almost every blog, video, and personal Web site - even Avaaz campaigns like this one. Think apartheid-era censorship, reloaded and super-charged for an all-out assault on our digital freedoms," says Avaaz.
Last-ditch attempt
The window for comment on the regulation closed on 15 July, but the FPB is due to hold its final public consultation meeting with stakeholders in Khayelitsha tomorrow. Avaaz has called on its members to spread the word and push signatures against the regulation to over 30 000.
"A massive viral response could finally pull the plug on these dangerous regulations."
As of midday, the Avaaz campaign had 23 586 signatures and the number was rapidly climbing. The protest seemed to be finding traction where local groups have struggled. South African activism group the Right2Know (R2K) Campaign has been protesting against the regulation for four months, and its online petition only had 8 739 supporters as of today.
Avaaz launched in 2007 with the goal of empowering millions of people from all walks of life to take action on pressing global, regional and national issues. According to Avaaz's Web site, it has close to 300 000 members in SA, while its global membership reaches 41 million people in 194 countries.
R2K continues to fight against the draft regulations, which it calls "unconstitutional".
"Nobody should be subject to the draconian censorship regime that the FPB envisions. It is a view echoed by the thousands across South Africa who have signed our online petition," says R2K.
Media exempt
Earlier this month, Risiba confirmed that media content published by entities registered with the Press Council of South Africa will be exempt from the draft policy.
R2K says the decision to leave media regulation to the Press Council is a "partial victory", but does not do enough to protect ordinary Internet users, including bloggers and social media commentators.
"It is not just the online press that we are concerned about. The draft regulations are broad enough to include just about everyone who uses the Internet," adds R2K.
The Interactive Advertising Bureau of South Africa (IAB SA) welcomed the FPB's commitment to exclude registered media, but says what remains problematic is that, at its core, the draft policy requires pre-classification prior to publication of any "film, game or certain publication".
IAB regulatory council head Andrew Allison says "in its current wording, almost anyone uploading or posting content to the Internet, from the biggest business right down to someone posting in their personal capacity, would need to pre-classify through the FPB".