Cell C's financial results revealed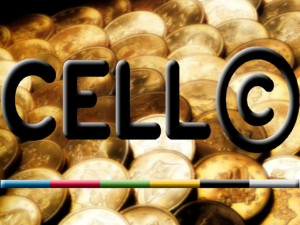 A circular notice published by Blue Label Telecoms has revealed Cell C recorded a profit before tax of R2.8 million for the six months ended 30 June, compared to a loss of almost R1.2 billion in the previous corresponding interim period. This is the first time full financial results have been made public by the telecoms operator, which is not required to publish financial results as it is a private company.
The circular notice comes as Blue Label continues to move forward with a planned 45% acquisition of Cell C for R5.5 billion. This is part of a proposed recapitalisation of Cell C which is expected to be concluded next month.
Under the restructuring, the management and staff of Cell C will subscribe for 25% of the issued capital and 3C Telecommunications will hold the remaining 30%.
The circular shows Cell C recorded revenue of R6.96 billion in the interim period, an improvement from just over R6 billion in revenue recorded in the six months to 30 June 2015. At the end of the 2015 financial year, Cell C recorded R13.2 billion in revenue with a net loss of R5.6 billion. A year earlier, revenue was R11.6 billion and the net loss almost R4.9 billion.
The proposed recapitalisation plans to reduce Cell C's net debt to approximately R8 billion and enable the company to continue to deliver on its growth strategy in a sustainable manner. The company's net debt at the end of 2015 was almost R20 billion, up from R14.3 billion a year before, the results reveal.
In terms of subscriber numbers, the Blue Label circular says Cell C's subscriber base has increased from around nine million subscribers in 2012 to in excess of 25 million subscribers to date. However, in terms of active mobile subscribers, Cell C's total base was 12.6 million at the end of June 2016. This included 10.6 million active prepaid customers, 0.5 million postpaid and one million hybrid customers. At the same date, Cell C had approximately one million wholesale subscribers and 0.7 million broadband subscribers.
Cell C is the third largest mobile network in South Africa and the circular says it has a market share of 12.1% based on service revenue for the six months ended 30 June and a market share of 16% based on its total active mobile subscriber base.
Blue Label has advised shareholders it will hold a general meeting on the proposed transaction on 16 November in Johannesburg.