Cartrack boosts headline earnings to R138m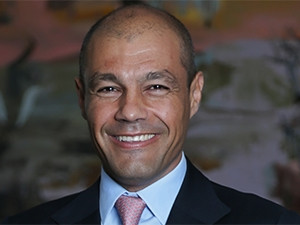 Fleet telematics solutions provider Cartrack has recorded a 20% increase in headline earnings to R138.1 million from R114.9 million for the comparable period.
Yesterday, the JSE-listed company announced its abridged unaudited consolidated interim financial statements for 2018.
According to Cartrack, the performance was achieved through strong subscriber and revenue growth, enabling the company to maintain its earnings before interest, tax, depreciation and amortisation and operating profit margins, which increased to 47% (HY 17: 43%) and 32% (HY 17: 30%), respectively. Cartrack declared an interim dividend of 18c per share.
The subscriber base grew by 115 000 to 666 422 active subscribers globally, and to over 500 000 in SA. The performance is in line with the strong, consistent growth over the past years, the fleet telematics company says.
Cartrack, which operates across five continents - with SA, Europe and Asia-Pacific as the largest contributors to growth - delivered a solid return on equity of 59% (HY 17: 53%) and return on assets of 33% (HY 17: 33%), an indication of the continued efficient application of capital across the group.
"The increase in active subscribers and subscription revenue has translated into solid growth. South Africa performed admirably and the business case for Asia-Pacific is now well entrenched," says Zak Calisto, Cartrack's global chief executive officer.
"Europe also delivered strong subscriber growth. The outperformance in our subscriber growth over the last year is a direct result of a dedicated and motivated workforce. We are constantly upgrading our market offering to our customers through our innovative and reliable products and services."
Cartrack believes the future of the telematics industry will continue to expand in tandem with advancements in technologies across varied fields, including global positioning systems, driver-behaviour modelling, cloud computing, kinematics, real-time tracking, smartphones and software.
It points out that its experience, knowledge and skills in the telematics field allowed the company to grow at a swift pace over its 13-year history, and forge a wide-ranging and meaningful impact in this sector, with operations now established in 24 countries, spanning Africa, Europe, Asia Pacific and the US.