Zuma orders SIU to probe Pule, DOC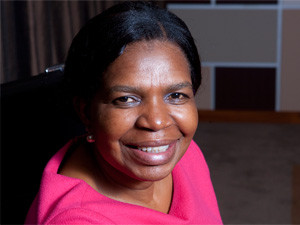 The Special Investigating Unit (SIU) has been ordered by president Jacob Zuma to probe a host of allegations of maladministration and misconduct by the Department of Communications (DOC), while under the leadership of former minister Dina Pule.
Zuma signed a proclamation, published in the Government Gazette, dated 4 September, directing the SIU to investigate claims that include serious maladministration; improper or unlawful conduct by DOC personnel; unlawful appropriation or expenditure of public money or property; and an unlawful, irregular or unapproved acquisition, among others.
Specifically, the proclamation refers to the donation of R10 million by the DOC towards the hosting or organisation of the ICT Indaba, which took place from 4 to 7 June 2012, in Cape Town.
It also calls for the investigation of travel and accommodation expenses paid by the DOC in respect of "a person who does not qualify therefor", and allegations pertaining to the "appointment of an employee to a position that did not exist in the communications unit of the department".
Other allegations in the proclamation point to the improper or unlawful appointment of the CFO of the South African Broadcasting Corporation, in February 2012, as well as the irregular procure of various goods or services by the department or its personnel.
The allegations date back to Pule's tenure as the head of the communications ministry. She was axed by Zuma at the end of July last year, and was subsequently found guilty by Parliament's Joint Committee on Ethics and Members Interests of having been unethical and dishonest, and of misleading Parliament.
At the centre of the scandal was Pule's relationship with her romantic partner, businessman Phosane Mngqibisa. While Pule consistently denied a relationship existed between her and Mngqibisa, the committee found he was indeed Pule's "de facto permanent companion/spouse", and ruled that Pule had failed to declare her association with him - an obligation she had under Parliament's ethics code. The former minister was also found guilty of allowing Mngqibisa to benefit financially from his relationship with her.
At the time, the ethics committee recommended that Pule be subjected to the maximum penalty under the joint rules of Parliament; namely a reprimand in Parliament, a monetary fine (equal to a month's salary) and suspension of privileges.