Smart idea, now what?
Getting your hands on funding is still tricky, but will hopefully become easier as the ecosystem matures.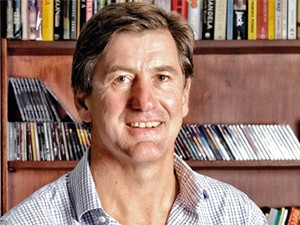 Much capital seems to be slushing around, waiting to be pumped into the next-big-thing, yet many ICT entrepreneurs complain they can't get their hands on this money. They end up bootstrapping their ideas, or seek greener pastures overseas.
One such entrepreneur is Pierre van der Hoven, founder and CEO of Tuluntulu. He's on his fi fth startup, with projects like e.tv and YFM already behind him. "It's almost impossible to raise money," he says, because venture capital (VC) companies don't really exist in SA.
Notes serial technology entrepreneur Vinny Lingham: "There's no shortage of capital; it's just that there aren't enough sophisticated angels forming syndicates to reduce risk, or enough VC fi rms wanting to make small, very early-stage bets on what are often just ideas."
Lingham again made headlines in July 2014 when he hit the big time after selling Gyft for a reported amount of between $54 million and $100 million. He joins the likes of Elon Musk, who made his first fortune selling his PayPal stake after leaving SA at 17, and Mark Shuttleworth, who sold Thawte to VeriSign for $575 million in 1999, and left SA two years later.
ICT veteran Adrian Schofield has noted that Lingham left SA because he was unable to raise funding locally. He moved to the US because he realised he could make 'pots of money on the west coast'.
Friends, family, fools
Van der Hoven got his current project off the ground by bootstrapping it. "You hock your house," he says, adding there are many projects that have been abandoned by innovators, because they couldn't raise cash. He says that while there are angel investors, they tend to be very harsh and informal. "That's not how you're going to boost the economy."
Says Lingham: "The most accessible form of early-stage investment capital in South Africa has always been friends, family and fools." He notes that although there has been progress made by VC companies increasingly making smaller, early-stage bets, not enough of this is being done, and 'banks don't finance startups unless you actually don't need the finance'.
Until local funding sources start to look at valuations in a different light and become less risk-averse, many great ideas will dry up and die on the vine.

Eran Eyal, Springleap
Eran Eyal, CEO and founder of Springleap, which recently raised a round of funding from South African, Australian and UK investors, says the local ecosystem is still very immature. "Ultimately, the best route is to start by bootstrapping and raising a round from friends and family to get the minimum viable product (MVP) out the door. VC is pretty much non-existent in South Africa. That's a fact. There's a lot of private equity, but not VC."
Yet, says Lingham, there's recently been a 'sudden and very positive increase in the number of angels that are joining us for syndicated investments'. He says many of the new generation of angels in SA are tech entrepreneurs who've had a recent successful exit and want to contribute to the next wave of successful startups. "It's awesome to see this happening now."
Jeff Miller, CEO of Grovest and non-executive chairman of Seed Academy, concurs that the angel network needs to be developed in SA. "In most other countries, angels are a huge part of the venture capital and SME ecosystem. Without this, our efforts are hampered." Yet, says Miller, the early-stage ecosystem is growing daily.
Andrea B"ohmert, a partner with funder Knife Capital, says entrepreneurs should first ask themselves if they need funding. "It takes at least four months of close to fulltime attention for the entrepreneur to raise money, if not closer to a year if you still need to build relationships with investors. Perhaps entrepreneurs should rather spend the time focusing on closing sales deals."
This, says B"ohmert, will bring in revenue and demonstrate traction, customer validation and increase the value of the company. She adds that while there may never be enough funding, there is 'a lot of money looking for a home'.
Shoestring budget
Miller argues there's a missing piece in the funding cycle because many entrepreneurs are doing the tech themselves, but then need the funding to acquire customers and market their products, which is where funding is lacking. "Generally, VCs will only invest in companies that already have traction. Private equity will invest after the VCs have developed the business to size and scale."
Van der Hoven says the gap is funding for the pre-commercialisation space, an area in which incubators often play as they get companies ready for this round of funding. However, says Alexandra Fraser, chairperson of Silicon Cape, there is likely more money around than deals, but people fail to secure it because they apply for the wrong fund at the wrong time, don't know how to package their proposition and often don't understand the market.
But a failure to find capital can lead to several issues, such as the company running out of money and closing down, surviving on a shoestring budget and never scaling, or taking shortcuts that could lead to compromises in quality, corporate governance and quality of staff, warns B"ohmert.
Miller adds that if startups have chance, the economy will suffer, because no jobs will be created and technology will be imported. "SA will continue to be branded a low-innovation, high-unemployment country." Van der Hoven notes people who cannot raise money leave SA. "They just bail out of here, because they can't raise capital, so they take away the very tech that could improve Africans' lives."
SA rocks
Eyal adds there needs to be more than just access to capital - there must be a paradigm shift in valuations, risk appetite and intellectual property restrictions. "These four factors will continue to cause a stranglehold on innovation if they're not resolved, which will lead to more entrepreneurs leaving SA in search of more welcoming and supportive economies and cultures.
"Until local funding sources start to look at valuations in a different light and become less risk-averse, many great ideas will dry up and die on the vine."
Several South Africans have already left SA in search of greener pastures, with names like Lingham, Shuttleworth and Musk jumping easily to mind. Says Miller: "South Africa has tons of talent, but these entrepreneurs need early-stage funding in order to get them going."
Miller adds the right platforms are also needed so the talent can be expressed, such as training and government support. B"ohmert notes SA has never had a problem with innovation; it's the successful commercialisation of innovation that other countries are much better at. "While funding plays a role, it's only one piece of the puzzle."
Local innovators face the challenge of being geographically disadvantaged as most innovation competes on a global level, says B"ohmert, noting SA is physically distant from many global innovation hubs. "However,
South African entrepreneurs have successfully demonstrated that they are able to succeed, irrespective of such challenges."
Says Eyal: "Things are looking up. Every time I head back to South Africa, there's serious forward momentum. With real entrepreneurs turned angels, who have been through the wringer like Eric Edelstein, Lingham, Justin Stanford, Marc Elias...the future looks a lot brighter."
This article was first published in Brainstorm magazine. Click here to read the complete article at the Brainstorm website.