Huawei talks eLTE
By converging voice, data and video in one solution, eLTE cuts costs and promotes efficiency, according to Huawei.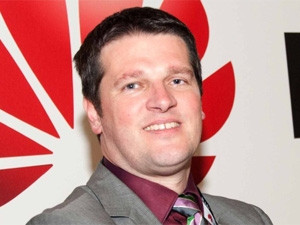 If a picture is worth a thousand words, then LTE is just a picture. eLTE, on the other hand, is video and voice and data all rolled into one.
This is according to Norman Frisch, director for business development railway solutions for Huawei Enterprise. Data demands are increasing exponentially as the general trend sees the convergence of video, data, and voice. LTE is seen as the ideal wireless platform to bring these all together into one infrastructure, Frisch says, noting that this unified approach has already been rolled out in railway systems and airports across Europe.
"eLTE offers LTE broadband data capabilities with the addition of services such as voice trunking," he points out, which is an important addition, especially for private mobile network operators which want to conduct mission-critical communication.
According to Frisch, most legacy trunking systems are from the analogue age or are installations based on TETRA, a digital technology first released in the 90s. These outdated systems are simply not meeting today's broadband data expectations and many operators have attempted to address this by rolling out expensive and complicated parallel wireless systems to "add" data capability to their existing operation, he continues. Communication networks like TETRA focus on voice trunking and rely on other wireless data networks to transmit broadband data. This means that you essentially have to deal with two 'calls', which can be quite complicated, states Frisch.
By rolling out multi-mode base stations and core network elements, eLTE helps large operations to more efficiently communicate and exchange vital information with large teams and control centres, he says. eLTE is extremely flexible when it comes to using different frequencies, and where LTE mainly targets large scale multimillion-subscriber networks, eLTE can easily be scaled up or down, making it a suitable option for small to medium-size networks, he adds.
Huawei's eLTE solution was launched in the middle of 2013 and was installed on the Zhengzhou Metro Line in China at the end of last year. For Frisch, this technology was ideal for Zhengzhou because the Metro operation features a multitude of wireless systems for voice trunking and broadband data. The eLTE solution is used by the rail service on a daily basis to transmit video surveillance from each passenger train to the ground-based control centre, he says. The system also sends train maintenance data to the control centre, and there are already plans to migrate Zhengzhou's railway signalling system data to eLTE, says Frisch.
A number of airports in Europe are also interested in eLTE solutions, he says, noting that some projects already under way. "When you consider the costs and benefits of implementing a new wireless system, the move to eLTE is the right decision."