Machine learning uptake lags in SA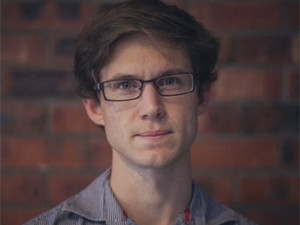 While the South African market has become aware of the value of machine learning to business, its uptake still lags behind developed countries.
This is according to Daniel Schwartzkopff, commercial director and co-founder of Cape Town-based tech start-up DataProphet. He says machine learning as a subset of artificial intelligence is an emerging trend in South Africa, with demand for data scientists rising sharply.
Frans Cronje, MD at DataProphet, says South Africa's diverse range of spoken languages makes it difficult to use existing personal assistants, chatbots and speech recognition tools which were designed solely for the English language. This is just one example of how approaches to machine learning need to be tailored to the local market, he says.
In addition, inequality in terms of income and high levels of poverty means that fewer people have the means to take part in the growing Internet of things (IOT) trend, says Cronje. This is also influenced by lower levels of affordable smartphone, computer and data access, he adds. Machine learning has the ability to disrupt the market and keeping up to date and adapting with the times is vital to avoid becoming obsolete, says DataProphet. Cronje points out big data, computer vision and autonomy worker drones are the top machine learning trends that will impact SA in 2017.
Big data
Cronje says South African companies, not generally known for their customer care, are starting to wake up to the possibilities of efficient customer relationship management through bespoke products, targeted marketing and improved customer service. Until recently, there were only a few companies who had the expertise needed to handle large datasets, he says. However, as big data 'know-how' continues to spread across local industries, organisations will begin to see the benefits of uncovering new insights and opportunities presented through previously untouched data, notes Cronje. Accenture says that while companies are aware that data analytics presents real value, they are still grappling with how to extract it. "In typical South African fashion, companies are treading quite carefully," says Suren Govender, MD at Accenture Analytics.
Chatbots
Cronje says chatbots are set to see a steady increase in use cases as the technology graduates out of a being seen as 'gimmicky'. On the other hand, Pystream believes although making some inroads into the South African market, chatbot technology is still in its infancy as a customer communication channel. In effect, we're still at chatbot zero in SA, and there is no enthusiasm for it from either customers or businesses in general, says Arthur Goldstuck, World Wide Worx MD. We can expect the banks to be the first to adopt it industrywide, but it would also be a great marketing tool for the likes of retailers, sports teams and even political parties, he adds.
Computer vision
Cronje says the near-human level performance of computer vision will definitely be a trend to watch out for in 2017. For example, useful in the South African retail industry, smart cameras may be able to identify when shoplifting or a break-in occurs and then notify security services, he adds.
Autonomous worker drones
Lastly, while smaller and far less technologically advanced drones made it onto the wishlists of teenagers over the festive season, advanced drone-mounted cameras are likely to gain popularity in SA this year, says Cronje. The efficiency of such technology is undeniable with the ability to battle rhino poachers by scanning large areas and reporting on the whereabouts of wildlife and people, he adds. According to PwC, the technology is making the transition from novelty item to indispensable business tool. It adds drone-powered solutions will likely replace over $127 billion worth of human labour in the near future.