Fitbit sued for inaccurate heart-rate monitoring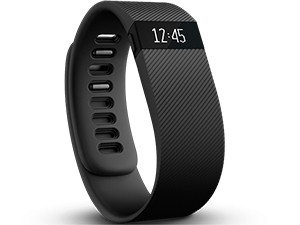 A nationwide class action lawsuit against Fitbit was filed this week in the US over complaints that heart rate monitors sold by Fitbit -- the Fitbit Charge HR and the Fitbit Surge -- fail to accurately measure user heart rates during intense exercise.
This, despite the company's claims that its wrist-based heart rate monitors allow users to "maintain workout intensity, maximise training, and optimise health."
The heart rate monitors are also found in the new Fitbit Blaze, announced at CES this week.
One of the consumers involved in the lawsuit, Kate McLellan says, "I bought a Fitbit Charge HR because I am a serious fitness enthusiast, and I wanted to track my heart rate accurately and consistently while I exercised. Fitbit's ads made it clear that that is precisely what the HR monitors are supposed to do."
The fraud lawsuit states the Fitbit HR monitors consistently mis-record heart rates by a significant margin, particularly during intense exercise. "Not only are accurate heart readings important for those engaging in fitness, they can be critical to the health and well-being of people whose medical conditions require them to maintain (or not exceed) a certain heart rate," states the suit.
The lawsuit seeks to compel Fitbit to cease deceptive marketing and sales of the wearable devices with heart-rate monitors, as well as pay damages to class members.
Fitbit was one of the first companies to introduce wrist-based heart-rate monitoring. Previously, a chest strap was required to measure heart rates.
Fitbit explains on its Web site how the technology works: "When the heart beats, your capillaries expand and contract. PurePulse LED lights reflect off the skin to detect that change and then finely tuned algorithms are applied to measure HR automatically and continuously."