Citrix appoints VP for MEA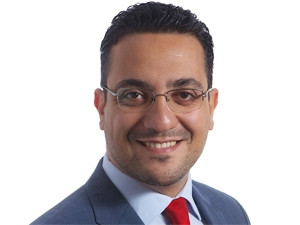 Citrix has appointed Johnny Karam as VP for Middle East and Africa (MEA).
The company says Karam brings extensive sales experience to Citrix, and will focus on driving awareness and adoption of mobile work styles across MEA, as customers in the region increase adoption of mobility, desktop virtualisation and cloud computing technologies.
Reporting to Carlos Sartorius, VP and GM for EMEA, Karam will be responsible for the growth and development of Citrix operations across MEA, generating new business opportunities and cultivating the company's valued partner ecosystem.
"Mobile work styles are at a tipping point in countries across MEA. The consumerisation of IT has begun to heavily influence the enterprise, driving demand for a more cost-effective and flexible way of working," says Karam.
"There is a significant opportunity for these technologies to help businesses in the Middle East and Africa embrace flexible working, foster self-service and create more agile IT environments. The prospects open to me by joining the company were clear from the outset; Citrix leads in the enterprise mobility space."
"Johnny's previous success in driving growth in emerging markets will be a significant asset to the future success of Citrix business across the Middle East and Africa; it is a high-growth market with significant opportunity to influence workplace transformation. His leadership skills, expertise and experience in technology, coupled with his extensive knowledge of the enterprise market, all ensure Johnny will be a great addition to the Citrix team," says Sartorius.
Sean Wainer, country manager for Citrix SA, will continue in his position, working closely with Karam to further develop Citrix's southern Africa operation.
Prior to joining Citrix, Karam held the position of MD, Middle East and French-speaking Africa, at Symantec. Based in Dubai, Karam has also worked for NavLink and Agence Universitaire de la Francophonie, in Paris.