Xero appoints SA head of accounting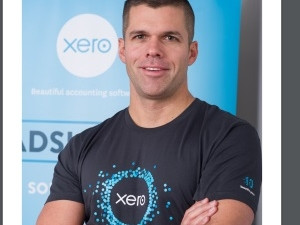 Cloud accounting software company Xero has appointed Colin Timmis as its new head of accounting in SA, to support its recent market entry into the country.
Xero officially launched in South Africa in May.
According to Xero, Timmis' initial focus will be to assist Xero in mapping out its strategy for SA.
His appointment will be instrumental in helping accountants and small business owners realise the benefits cloud-based accounting software brings, as well as ensuring the software is addressing the customer needs, it adds.
"I'm delighted to be representing Xero in South Africa. I look forward to helping more accountants realise the benefits cloud technology has to offer, while also finding out from existing Xero customers where they want to see improvements and helping the Xero team better understand the needs of industry here, says Timmis.
His immediate plan is to guide Xero on localisation - providing local insight into issues that matter to the South African small business owners and accounting professions.
There has been little innovation and product development in business accounting technology in SA over the last 15 years, says Timmis.
Business owners have been disconnected from their financial information and as a result do not have the ability to monitor and retrieve data on which critical business decisions can be taken, he adds.
"The challenge is to ensure that a company's time and effort is spent on monitoring key business indicators, rather than spending most of their time trying to ensure their data's accuracy and completeness. Xero supports small business through connected software, advisors and applications."
By educating and creating awareness about material changes taking place in the small business accounting industry, business owners will become aware of the need to align their business with tools and solutions that empower rather than frustrate them, says Timmis.
Based on research Xero conducted with World Wide Worx, 40% of South African SMEs rely on error-prone spreadsheets and paper records, says Timmis.
Access to real-time financial data via Xero would cause a huge increase in their productivity and enhance their understanding of their business' finance, he adds.
"We're thrilled to welcome Colin on board. A long-term advocate of Xero, his knowledge of the accountancy space in SA is very impressive. He is the perfect person to help us expand our business here," says Gary Turner, MD EMEA at Xero.
Timmis has over 12 years' experience in the accounting space - including cloud accounting software implementation, development, integration and best practice, says Xero.
Having registered as a professional accountant with SAIPA in 2004, Timmis went on to run a traditional SME accounting practice for eight years.
In 2011, he founded South Africa's first cloud accounting practice, real time accounting, and was later appointed Xero advisor in South Africa.
In 2015, Timmis joined BDO SA to assist with its roll-out of Xero and other cloud innovation projects.
Timmis will be now be splitting his focus between Xero and his existing responsibilities with accounting firm BDO.