WiFi comes to Gauteng townships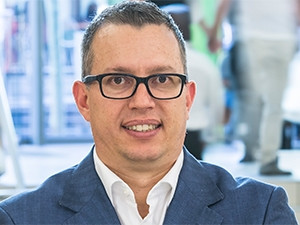 Residents and businesses in two Gauteng townships will soon be able to connect to VAST Networks' open access network.
Speaking at an industry leaders' roundtable discussion earlier this week, VAST Networks CEO Grant Marais said his company will provide affordable WiFi access to community members in these townships to enable "cheaper access to digital communication".
Marais said VAST has embarked on a project with fibre-optic networks provider, Link Africa, to deploy 100km of fibre backhaul and provide hundreds of WiFi endpoints in the two major townships.
He noted: "We are not aiming to give poorer communities a poor man's service. It's going to be the exact same 100Mbps service that you get in the flashiest malls and the biggest airports in the country.
"Users in these communities will benefit from the 25% cost of what a GSM provider would normally charge," he added.
Marais noted that, due to a lack of terrestrial connectivity, it has taken the company a bit longer than expected to roll-out its services in these communities.
Although Marais was reluctant to reveal the names of the townships that will be able to connect to the WiFi endpoints, he said the roll-out will happen before year-end, possibly by November.
Sweet spot
According to Raj Waniappa, deputy chairman of the WiFi Forum of SA, both free and commercially interested providers cover less than 1% of the active population. This is despite the fact that VAST, MWeb and Telkom, MTN, and other telcos have rolled out in every mall and every hospital and hotel, he added.
"The reality is it [WiFi] is only touching people in LSM five upwards. For the rest of the people, although free WiFi has been deployed in various cities, they are still not getting access," said Waniappa.
He said industry players and government must come up with ways to increase penetration and make WiFi commercially viable.
Waniappa applauded Marais' move, noting that providers need to find ways to deploy WiFi in the townships. "We need to find a way to change and educate government, as well as the WiFi Forum, to ensure that they also consider that."
Link Africa's CEO, Craig Carthy, said many of the telecoms companies are seeing strong growth in their data numbers in the five and below LSM bracket. The future of connectivity is in the lower LSM bracket, he said, therefore, driving education about the benefits of being connected is key.
According to Marais, demand for data across the globe is increasing exponentially, and SA is no different. "WiFi really enables communities with far cheaper access to digital information... The equivalent of a WiFi MB at retail level is less than one quarter the price of a GSM MB," Marais noted.