InfoBridge shows passion for data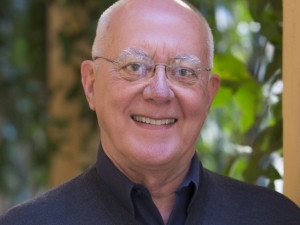 Customers are always looking to increase their business agility, reduce their operating costs and improve their customer loyalty, says Sandy Lines, CEO at InfoBridge. "And, of course, increase the acquisition of customers."
Lines says it is InfoBridge's passion for data that has seen it continue to prosper. The company, a certified IBM business partner, will sponsor ITWeb's 'Building a data warehouse for the decade ahead with Ralph Kimball' event.
At the event, which takes place in Johannesburg on 19 November, data warehousing guru Kimball will cover the evolution of the data warehouse as a user-friendly structure advantageous to management; and the ins and outs of big data, the newest addition to the strategic direction of data warehousing. He will also present an in-depth, technical workshop on the architecture and techniques for building the dimensional data warehouse.
"The InfoBridge success story is a continuation of the BI Practice (formerly Sybase) success story. BI Practice has had a longstanding relationship with Ralph Kimball, and has enjoyed great success in being associated with him, as he and InfoBridge share the same passion... a passion for data," says Lines.
"Data management approaches that exist today have been around for a number of decades, and in fact, many have a Ralph Kimball stamp on them. With the data explosion that we are experiencing as a result of - for example - the Internet of Things and social media, companies will at some stage need to consider how they could utilise these vast volumes of data in order to make better business decisions and remain competitive in the market."
Lines says she believes Kimball "will shed some light on how this data explosion affects your existing investment, and at the very least, I expect he will allay our fears by helping us understand that embracing this data explosion is an extension of what we already have and not a replacement".
For more information on the 'Building a data warehouse for the decade ahead with Ralph Kimball' event, click here.