App Store shattered records on New Year's Day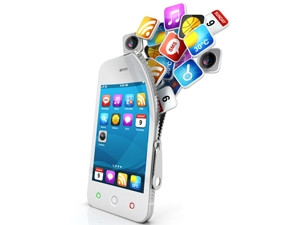 Apple says the App Store welcomed 2017 with its busiest single day to date on New Year's Day, capping a record-breaking holiday season and a year of unprecedented developer earnings and breakout app hits.
2017 had a remarkable start, with New Year's Day coming in with the highest single day sales ever for the App Store - with nearly $240 million in purchases.
In 2016 alone, developers earned over $20 billion, up over 40% from 2015, Apple said in a statement. Since the App Store launched in 2008, developers have earned over $60 billion.
"2016 was a record-shattering year for the App Store, generating $20 billion for developers, and 2017 is off to a great start, with 1 January as the single biggest day ever on the App Store," said Philip Schiller, Apple's senior VP of Worldwide Marketing.
Customers broke all-time records during the holiday season, with purchases from the App Store topping $3 billion in December. In the same month, Nintendo's Super Mario Run made history with more than 40 million downloads in just four days after its release - and was the most downloaded app globally on Christmas Day and New Year's Day.
Super Mario Run is also among last year's top 10 most downloaded apps worldwide, with Pokémon Go taking the top spot. Prisma, Reigns, Procreate, Lumino City, Sweat With Kayla and djay Pro, from some of Apple's independent developers, were among the most successful apps for iPhone, iPad, Apple TV, Apple Watch and Mac, respectively. The App Store offers 2.2 million apps in total, up over 20% from last year.
The App Store is available in 155 countries, and the top-grossing markets include the US, China, Japan and the UK, with China experiencing record year-over-year growth of 90%. iPhone and iPad customers also grew the App Store's subscription billings significantly in 2016, to $2.7 billion, up 74% from 2015.