Itransact launches robo-adviser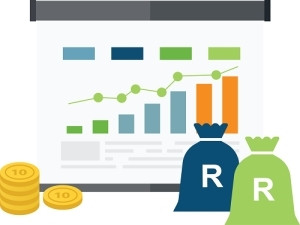 Investment company Itransact will launch a low-fee robo-adviser tool, ItransactGO, for easy investment in the top-performing companies.
A robo-adviser is an automated investment platform that uses to algorithms to make quick decisions.
Itransact says its product will assist investors and financial advisers set, track and achieve investment goals by creating personal low-cost investment portfolio or retirement annuities.
The tool will automatically rebalance the portfolios and track the markets.
"ItransactGO is 100% independent. Once it understands your profile, it will look across all the asset classes like cash, bonds, property, domestic and offshore equities, comprising over 50 low-cost Exchange Traded Funds (ETFs), for the most efficient mix and then combine them in such a way to form a portfolio that will best suit an investor's investment goal."
"It will not favour one asset manager or fund over another; it will only pick the best funds for investors. It will automatically rebalance your portfolio so that you never have to worry about the mix of assets you have chosen," says head of Itransact Lance Solms.
Users can switch between different risk profiles at any point.
Itransact also offers a nine-to-five call centre where users can speak to a human if something goes wrong.
Solms says the providers of the funds underlying the portfolios will be well-known financial services companies such as Absa Capital, Ashburton, db x-trackers (Deutsche Bank), Coreshares, Investec, Stanlib and Satrix ETFs.
The company will target three separate markets with the tool: financial advisers, self-help investors, and financially disadvantaged investors.
Itransact sees ItransactGO complementing the role of financial advisers by allowing advisers and clients to interact in an online environment, thereby reducing costs and increasing efficiency.
The tool will give investors who already have a general knowledge of the market a place to simply invest without a human investor.
Itransact says the product: "Will provide financially disadvantaged investors, who cannot afford basic financial direction and guidance, with a low-cost, affordable option to participate in blue chip, institutional-grade savings plans."
Users can see online or on mobile how well their investment is performing, as well as download investment and annual tax statements, and view transaction histories on the same dashboard.