No stopping convergence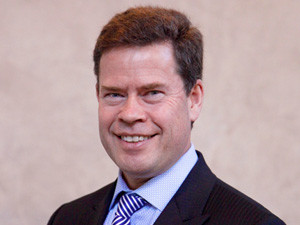 Convergence is not a niche product - it is an unstoppable wave that transforms industry structures.
So says Dr Brian Armstrong, group COO at Telkom, who adds there is a misconception that convergence is a small area of telecommunications. However, it is much bigger than most anticipate, he notes; convergence is happening across all areas of IT, throughout the enterprise.
"In the past, the IT and communications industries were structured along neat verticals - you had mobile, fixed, data and so on. Now these areas overlap; vendors such as Microsoft are now also communications service providers; companies like Google have extended their services to include storage; and smartphones are communications devices, Internet access devices and enterprise application access devices. Services have become interchangeable and convergence is ubiquitous."
Social media and tablet PCs are manifestations of this new, converged environment, adds Armstrong. "We are seeing platforms combining, fixed and mobile integrating with the cloud, and the horizontalisation of services. There is no turning back from this."
Convergence has a huge impact on IT within companies, he notes. Where IT departments once reflected industry structures; they too must horizontalise. In line with this, IT skills will become increasingly integrative as opposed to specialised.
"In the past, IT had to ensure that verticals were interoperable; now the market takes care of that. IT's role now is to ensure that devices, applications, platforms and strategy are coherent. The way IT works with service providers is also changing - now it is increasingly on a utility basis. The focus is now on a strategic technology enabling role, rather than on technology delivery."
In the past, there were nine distinct technology markets, but convergence and overlaps will consolidate these to only two main areas of service - unified communications and cloud, says Armstrong.
Just as few could have foreseen how the advent of mobile communications would change the industry, so can few now fully predict the impact convergence will have on enterprise in the future. "But you can't put the genie back into the bottle, and enterprises must adapt," says Armstrong.
He adds there is no doubt, however, that converged communications will enable enterprises to adapt faster and respond better in an always-changing environment, which will naturally drive their competitiveness.
Armstrong will address the upcoming ITWeb Mobility Summit on what convergence means for mobile strategy. For more information about this event, click here.