SA surpasses renewable energy generation tipping points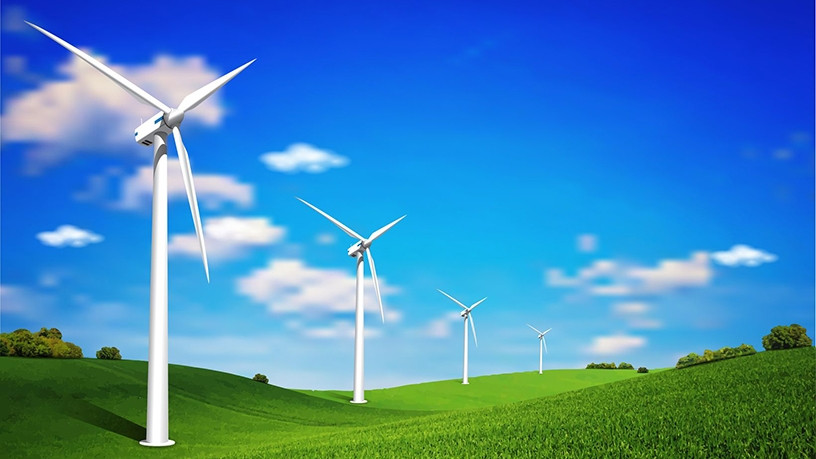 South Africa has surpassed the all-important second tipping point in renewable energy generation.
So said Mark Pickering, chairman of South African Wind Energy Association (SAWEA), giving a sombre yet defiant account of the renewable energy situation in SA.
He was speaking yesterday on the opening day of Windaba 2017. A flagship SAWEA event, Windaba is a wind energy conference bringing together some 600 international and domestic decision-makers and stakeholders that are active in the contemporary wind industry.
Power utility Eskom and SA's renewable energy independent power producers have been at a standstill over the signing of new power purchase agreements for some years now. There have been suspicions the continuous delays in the signing of new deals were a deliberate ploy by the power utility to sign a nuclear deal.
Minister churn at the Department of Energy has not helped the matter. New minister David Mahlobo recently spoke highly of nuclear energy, which currently constitutes about 6% of SA's energy mix.
It remains to be seen when the new renewable energy deals will be signed, amid reports that Eskom is now facing cash flow problems as well as leadership challenges.
Stalled projects
Pickering outlined the challenges which the wind industry is experiencing due to the stalling of round four of the Renewable Energy Independent Power Producer Program (REIPPPP) projects, versus the proven potential of the industry to solve energy generation, economic and social issues in the country.
He declared that SA has in fact surpassed the all-important second tipping point in renewables.
"The first tipping point involves the moment when new renewables become cheaper than new alternatives, like new coal. We are well past that point," said Pickering.
He added that the second tipping point happens when new renewables are cheaper than existing thermal and coal plants.
Dr Growe Steyn presented the results of a major research project by CSIR and Meridian Economics, looking into the second tipping point in a South African context.
This research shows the South African electricity consumer will be better off if the county closes down three to five of Eskom's old power stations now and rather meets those energy needs with renewables.
"Effectively, what this shows is that SA has reached the second tipping point already. We are in many ways well ahead of the rest of the world," said Pickering.
SAWEA says current projects are transferring skills and creating jobs, despite the current impasse. With around 60 000 jobs created across 64 active projects in the REIPPPP to date, the wind industry in particular, with friendly local content targets, has the potential to transform the energy sector of SA on the ground, Pickering noted.
Nordex Acciona Windpower SA MD Anne Henschel said: "Today we are preparing for further projects to be supplied with concrete towers coming from three different factories. The construction of these towers could potentially provide an investment of R750 million and generate employment for 470 people for three years.
"We need to consider an alternative to REIPPPP. We have to be innovative. We should be thinking about embedded electricity generation solutions, small-scale wind farm solutions and hybrid solutions with storage capabilities. We need to get the industry to suggest new and forward-thinking regulatory frameworks."
Economic boost
Brenda Martin, CEO of SAWEA, welcomed the South African and international wind energy industry to Windaba 2017.
"The SA wind power market is now well on track to early maturity, with over 6 000MW of wind power already procured, and with more than 550 wind turbines already generating over half of renewable electricity into the SA grid," she said.
As a significant foreign direct investment contributor, a driver of local socio-economic growth and providing the major share of SA's renewable power, wind power has become a meaningful direct contributor to SA's economic growth, said Martin.
In addition, she added, many African countries are now able to look to SA's REIPPPP lessons to leverage similar foreign direct investment and local economic development potential.
"Globally, the unstoppable trend towards larger shares of renewable power to drive social and economic growth continues. The World Energy Outlook 2017, released by the International Energy Agency in London yesterday [Tuesday], presents a base case scenario that foresees the world's growing energy needs being met first by renewables and natural gas over the coming 25 years."
The study states renewable sources of energy meet 40% of the increase in primary demand and their explosive growth in the power sector marks the end of the boom years for coal.