Govt awards R5.8bn wind energy deal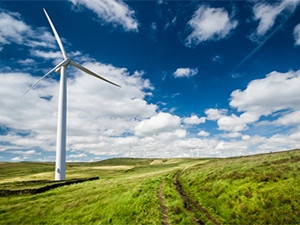 A consortium led by Mainstream Renewable Power, an Ireland-based renewable energy developer, has been awarded a government tender to install 250MW of wind-generating capacity in SA.
The tender, an investment of approximately R5.8 billion, was awarded in the fourth round of the Department of Energy's Renewable Energy Independent Power Producer Procurement Programme (REIPPPP). The tender process is made up of "rounds" in which a 20-year power purchase agreement is awarded to the developer with the most competitive bid in terms of cost and economic development score.
The most recent award to Mainstream covers the 140MW Kangnas wind farm in the Northern Cape's Nama Khoi municipality and the 110MW Perdekraal East wind farm in the Western Cape's Witzenberg local municipalities and Cape Winelands district.
Mainstream has been awarded a total of 848MW of wind and solar projects under this programme since 2011.
The developer delivered three wind and solar facilities into commercial operation in 2014 under the programme's first round, and is constructing three wind farms in the Northern Cape, totalling 360MW, which were awarded under REIPPPP round three.
Renewable energy is beneficial to South Africa, not only environmentally, but in that it is cheaper than new coal-fired generation, can be brought into commercial operation at the speed required, and meets the scale needed to address the country's growing electricity demands, says Barry Lynch, MD of onshore procurement, construction and operations at Mainstream.
"There is no bigger business opportunity in the world today," says Eddie O'Connor, Mainstream CEO, in a recent blog post. "Burning carbon worked for hundreds of years. Now in a few decades we have to put it behind us."