Sage, IQuad join forces to help companies decrease cost of IT investment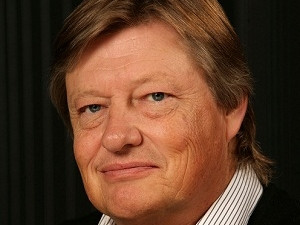 Sage and IQuad Investment Incentives have joined forces to help South African-based manufacturing companies claim back a portion of their IT investment through the Manufacturing Competitiveness Enhancement Programme (MCEP).
The Department of Trade and Industry (DTI) is offering R5.75 billion in cash grants over the next three years through the MCEP to manufacturers who have invested in capital equipment, such as plant and machinery, as well as IT processes, green technology and resource efficiency improvements. Existing manufacturers can, for example, claim back between 50% and 70% of their IT investment.
"Many companies are not aware of these government incentives, or do not know how to go about applying for them and can jeopardise the success of the application when they try to do it themselves," says IQuad Investment Incentives managing director, Madelein Parsons. "IQuad Investment Incentives offers manufacturers a start-to-finish solution, ranging from consulting and advice on the applications, to taking care of the actual application and the submission of eligible claims. This allows companies to focus on their core business while we help them access the cash grants they are eligible for," explains Parsons.
The joint venture undertaken by Sage and IQuad provides a value-added service to existing and potential Sage clients that wish to upgrade their manufacturing facilities, be it in terms of their IT, ERP systems or improved processes, and at the same time, wish to take advantage of potential benefits arising from their investment.
"We look forward to working with Sage, a global market leader for ERPs," says Parsons. This joint venture will offer manufacturers valuable advice on obtaining the right ERP system for their business, and at the same time identify how they can benefit from the cash grants available to them to reduce the cost of their IT investment.
"We take our clients by the hand and walk them through the incentives claiming process in order to make sure that they maximise the incentive benefits they can get from the DTI's MCEP. IQuad Investment Incentives can also assist clients in terms of other DTI incentives and help them secure those grants they are eligible for.
"IQuad Investment Incentives has more than 24 years' experience in incentives administration and operates on a performance basis. This means we only charge our client based on success," says Parsons. "There are no initial consulting fees and the first costs incurred are for the application submission and approval fees."
"Sage is excited about the joint venture with IQuad and the value-added benefits it will deliver to our client base," says Jeremy Waterman, Managing Director of Softline Accpac, part of the Sage Group. "The initiative will help manufacturers upgrade their IT technology by decreasing the overall cost of the investment and ensuring improved competitiveness in the sector. Sage is recognised worldwide as an innovative, leading supplier of cutting-edge business solutions of choice for organisations that want to get ahead and stay ahead, and this initiative is just one of the ways we are helping our clients do that," says Waterman.
The joint-venture agreement between Sage and IQuad Investment Incentives was finalised at the beginning of August, and the benefits are available to Sage clients immediately. The DTI incentives will be available for application submission until 2018. The DTI's grants aim to help local manufacturers become more competitive by encouraging investment in capital equipment and IT processes. The grants are also focused on developing a more sustainable manufacturing sector with stable or growing employment levels.