SAP moves to quell #GuptaLeaks drama in SA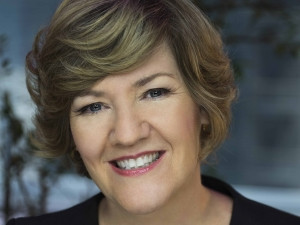 German-based software giant SAP has moved in to probe the R100 million bribery allegations levelled against its South African subsidiary.
The company has initiated an independent investigation in to claims its South African arm paid a Gupta front R100 million in "kickbacks" for it to access lucrative state contracts.
It has also placed the current SAP SA management team on administrative leave pending the findings of the review.
In a statement issued last night, the company said it embodies an unwavering commitment to maintain the highest standards of integrity and transparency across its business.
The probe will be spearheaded by a multinational law firm and overseen by executive board member Adaire Fox-Martin to "vigorously review contracts awarded by SAP South Africa".
This week, a report by AmaBhungane and Scorpio claimed that in August 2015, SAP signed a "sales commission agreement" with a small Gupta-controlled company that specialises in selling 3D printers.
It pointed out the terms suggest a thinly disguised kickback arrangement: if the Gupta company were the "effective cause" of SAP landing a Transnet contract worth R100 million or more, it would get 10%. In the year to follow, the report added, SAP paid the company, CAD House, a whopping R99.9 million, suggesting SAP used the Gupta influence network to drive sales of a billion rand to Transnet and other state-owned companies.
When ITWeb asked SAP about the allegations, Brett Parker, MD of SAP Africa, denied the accusations as "unfounded and unsubstantiated".
In last night's statement, the company said it has launched an internal review as part of its utmost commitment to compliance and will make the results of the investigation public once concluded.
Consistent with company policy, SAP notes it has brought in senior expert staff across all relevant functions while the current management team has been placed on administrative leave pending the findings of the review.
"SAP stands for integrity, transparency and compliance," says Fox-Martin, who leads SAP's business in EMEA and Greater China. "We strive to be exemplary in the manner in which we serve our customers and partners, and in how we treat our employees. Full transparency and integrity are imperative at our company, and we will not tolerate any misconduct."
The enterprise software company says media reports have raised questions surrounding contracts and third-party business practices in the country.
"SAP rigorously investigates any allegations of wrongdoing in any of the more than 180 countries where it operates. The company's business policy is to carry out all company activities in accordance with the letter and spirit of applicable legal requirements and therefore maintain the highest standards of business ethics. SAP strongly adheres to its Global Code of Business Conduct and is committed to follow disciplined and transparent transactions," it says.
Fox-Martin is currently travelling to SA to address the concerns of customers, partners and employees.
Meanwhile, Reuters reports SAP must also ward off repercussions from regulators for possible US foreign corrupt practice violations after it was hit last year with a $3.9 million fine by the Securities and Exchange Commission (SEC).
The company, whose stock is dual-listed in Frankfurt and New York, was found by the SEC to have failed to maintain sufficient internal controls to prevent a bribery scheme by a former sales executive who won lucrative contracts with the Panamanian government.
"We feel that a fast reaction to this, indicating that we are working to get to the bottom of this, will actually indicate the seriousness with which SAP takes these allegations and our intention to conduct a fully transparent investigation on this," Reuters quotes Fox-Martin as saying.
The South African SAP team could not be reached for comment at the time of publishing and could not disclose the names of the execs put on "administrative leave".