Liquid Telecom raises R9.4bn for expansion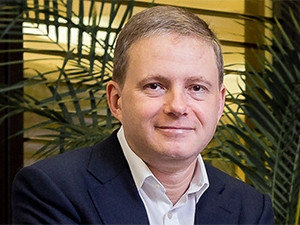 Liquid Telecom has raised $700 million (R9.4 billion) through a bond and term loan financing package.
The pan-African telecoms group, majority owned by Zimbabwean billionaire Strive Masiyiwa's Econet Global, says the funding will enable it to further expand and enhance its fibre network on the continent and support its vision for a more connected Africa.
Through both organic growth and acquisitions, Liquid Telecom has built over 50 000km of fibre connecting nine countries in Africa, and serves over 113 000 enterprise, carrier and retail customers.
The group said in a statement it had raised $550 million (R7.4 billion) in the international debt capital markets in its debut bond, in addition to a $150 million (R2 billion) term loan. The capital raising package was done by Liquid Telecommunications Financing, which is part of Liquid Telecom.
"The successful pricing of the bond, which launched on 21 June, is a significant milestone for both the group and the wider African telecoms sector, which remains one of the least penetrated fixed and mobile Internet connectivity markets in the world," the group said.
Liquid Telecom group CEO Nic Rudnick said the group was pleased with the strong support it had received internationally.
"We launched into a challenging market, and have attracted investors of high quality - many of whom are investing in African high yield bonds for the first time. This is a significant achievement for an African tech company," he said.
The senior secured notes, due in 2022, will bear an interest rate of 8.5% per annum and will be guaranteed by Liquid Telecommunications Holdings Limited and certain of its subsidiaries. The notes are expected to be issued on 13 July, subject to customary closing conditions. The notes have been rated in line with Liquid Telecom's corporate ratings of Ba3 (stable) by Moody's, and B+ (stable) by Fitch.
The group said the proceeds of the offering, together with the term loan financing package, will be used for the refinancing of Liquid Telecom's existing debt and general corporate purposes.
Last November, Liquid Telecom secured a $300 million (R4.4 billion) syndicated loan to help fund its R6.55 billion acquisition of South African telecoms group, Neotel, as well as further African expansion plans.
Following regulatory approval for the acquisition in December 2016, Neotel officially joined the Liquid Telecom Group in February. In May, Kyle Whitehill was appointed CEO of Neotel and Liquid Telecom South Africa, and last month, Neotel's enterprise operations were officially rebrand to Liquid Telecom South Africa.