Data is lifeblood of digital economy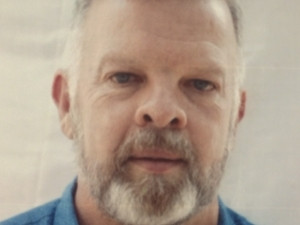 There are two potentially conflicting priorities of data management: the first is security to protect against data breaches and loss; the second is value extraction.
This is according to Johan Ceronio, CEO of data management company, Praesignis, speaking at the Praesignis Visualising Innovation in Data Workshop, held in Johannesburg yesterday.
Ceronio pointed out that leading organisations have made the value of data tangible and are exploiting it as well as protecting it in equal measure.
Data, he added, is the lifeblood of the digital economy and some organisations now consider a return on information as a priority; however, for most organisations the reality is quite different.
"Very often data is not on the agenda of the board. If anything is to change, it needs leadership to drive it. Very few organisations can attribute value and, more concerning, many do not yet have the capabilities to manage, protect and extract that value.
"We are living in an era of disruption that has given rise to the birth of big data. Finding an appropriate response to this environment requires a radical change in business culture, governance, strategy and ways of working. Failure to embrace the changes required to manage information is no longer an option and getting the right risk-reward balance requires leadership, a strategy and support from the very top of the business to recruit the right talent, make the necessary investments and drive changes," he noted.
Organisations, he continued, would be well advised to put in place a governance body to oversee information management. Ideally, this body should comprise critical business unit leaders, IT leaders, data analysts, records and information professionals, sales and marketing and a data privacy officer. If governance sits outside normal business activity, it is unlikely to be effective.
"Get your governance right - set up an information governance oversight body, supported by senior leadership, involve all of the key functional areas, not just the IT department.
"Treat information as a valuable asset and develop a culture of evidence-based decision-making. Protect sensitive and valuable information using robust controls, but make sure those who need it can access the information securely. Employ data analysts who understand business strategy, know what to look for in the data, know how to look for it and link their findings to your KPIs," advised Ceronio.
Discussing the value of data visualisation, Frans Vermaak, MD of Praesignis, said visualising data has many different formats.
"Looking at data from a scientific or research point of view, many people wouldn't realise they are analysing or visualising data, but at the end of the day, that is exactly what they do.
"Be it the utilisation of sound or sonar frequency to map and analyse data, or using biological molecules, and then using computers to select what kind of molecules to use in combination or simulation of them, these are all data points.
"People don't hear the words you say; they make assumptions while you talk. When you show statistics on a graph, with the right visualisation, the audience cannot deny what you are trying to convey. They cannot deny the truth," he concluded.