AVeS Cyber Security appoints new Managing Director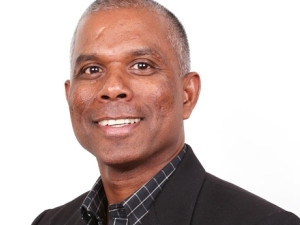 Professional IT services consultancy AVeS Cyber Security has appointed Cecil Munsamy as its new Managing Director, with effect from 1 February 2017. Munsamy has 29 years' experience in the IT industry, comprising 19 years in Application Development and Infrastructure, and ten years in IT Management at CIO level, together with Governance, Risk and Compliance.
Munsamy's latest appointment is the culmination of his progression from the development side of the IT industry to infrastructure and systems. At AVeS Cyber Security, he heads up a highly-experienced team of experts specialising in assessments, road-map preparation, remediation, implementation, audits, and incident management.
The consultancy also offers training in King IV, Cobit-5, ISO 27001, POPI, PCI DSS, and other non-IT related standards such as ISO 9001, ISO 14001, and 18001. "We not only reveal the gaps in a company's IT infrastructure in terms of our assessments, but can also assist in remediation. That is, taking companies to a certification level, or at least aligning them in this direction or preparing them," Munsamy elaborates.
Munsamy has a strong business-focus and resource-management capability, with a key emphasis on attitude, ethics and values. He holds a Higher Diploma in Computer Systems, and attended the ISO/IEC 27001:2005 Implementers Course in 2009 and the ISO/IEC 27001:2005 ISMS Lead Auditor Training Course in 2011 at KPMG in Germany, attaining full certification in both.
In 2014, he was recertified by the Professional Evaluation and Certification Board (PECB) as a Certified ISO/IEC 27001 Lead Auditor, as well as a Trainer in the ISO/IEC 27001 standard. Munsamy also has multiple IT Security Product certifications. He is also a member of the Institute of Directors' South Africa (IODSA) and the Information Systems Audit and Control Association (ISACA), the professional body for IT governance.