Experian introduces fraud prevention platform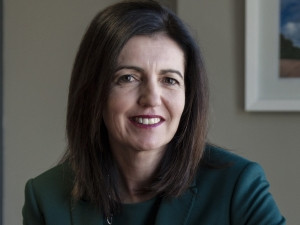 Experian yesterday unveiled a fraud and identity open platform to the South Africa market at the Experian Insights Conference in Johannesburg.
According to the company, the Experian CrossCore is designed to catch fraud faster, improve compliance and enhance customer experience.
Experian says CrossCore is a smart plug-and-play fraud platform that allows companies to connect their own solutions, Experian products and third-party vendors in one place to better protect their customers from fraud threats.
It explains it developed the platform to address the widespread market need consistently expressed by Experian clients for a faster and easier way to get more out of their existing systems and add new tools to improve their customers' experience, while minimising risk.
New fraud threats, updates to regulatory requirements and customer expectations for a hassle-free experience are making it challenging for fraud and compliance teams to keep up, says Experian.
Michelle Beetar, MD at Experian SA, says in today's hyper-connected world where it is possible for businesses and consumers alike to undertake multiple transactions on several devices simultaneously, convenience is enhanced, but so is the likelihood of crime, especially fraud.
"While technology has made our lives easier in terms of accessing services and products, we should all be cognisant of the consequences of a high-activity and fast-paced economy where there is a constant flow of data that can easily land in the wrong hands."
According to Experian's recent report Global Business Trends: Protecting Growth Ambitions Against Rising Fraud Threats, to reduce customer disruption and appropriately manage fraud risk, companies need to apply fraud mitigation strategies that reflect the value and level of confidence needed for each transaction.
Organisations can stay ahead of the game by adopting strategies to safeguard their omni-channel approach and ensure that their business and customers are well protected against opportunistic fraudsters using preventive measures, it adds.
"We've long accepted that fraud loss is a cost of doing business. But something has changed.
Fraudsters have evolved - they leverage technology and sophisticated underground networks - and actual losses now exceed expected losses, says Steve Platt, global executive vice president, Fraud and Identity, Experian.
"In an effort to patch the holes and plug the gaps, fraud prevention has become overly complex and is negatively impacting the customer experience. I think we can all agree the status quo is no longer effective," he adds.
"It's time to move beyond one-size-fits-all fraud strategies and instead deploy right-sized solutions so that the appropriate level of protection is applied to every single transaction for increased confidence and effortless customer interactions."