MTN announces app winners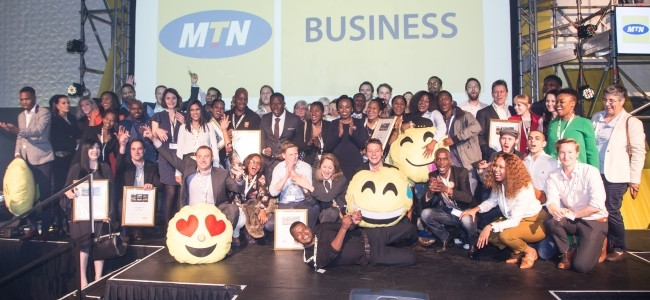 Standard Bank's Shyft was named the overall winner of the MTN Business App of the Year Awards for 2017. The app also scooped the award for the best financial solution.
Shyft was created for Standard Bank with the aim of completely transforming customer experience. It allows customers to handle all their forex needs from their phone, with no need to visit the bank. Customers are able to purchase and store forex, transfer funds overseas, order multi-currency physical travel cards, and create virtual cards that can be used for international online shopping, all from a mobile device.
Now in its sixth year, the MTN Business App of the Year Awards event was held in Johannesburg last night attended by dignitaries from the public and private sector, members of the app development community, and other related stakeholders.
The competition seeks to unearth innovative and customised apps that will create a distinct customer experience. The MTN Business App of the Year Awards sees both small businesses and large corporates converging, and working together for the greater good of society.
This year's edition focused on expanding the judging panel to nine members. The panel was made up of business leaders and experts in their respective fields. All were well equipped to provide inspiration and guidance to the entrants, with the ultimate aim being to enable them to enter, participate and succeed in the world of business.
Mandisa Ntloko, GM of enterprise marketing at MTN Business SA, congratulated the grand prize winner and thanked the other developers who participated.

"The MTN Business App of the Year Awards gives expression to our quest to contribute meaningfully to the search for innovative digital solutions that will help address some of the socio-economic challenges we are facing. As a leading telecommunications company, we are always mindful of how technology can foster entrepreneurship, drive economic growth and be leveraged as an enabler for myriad industries."

"We are proud of the strides the initiative has made in profiling the winning apps and transforming them into thriving and sustainable businesses," says Ntloko.

The category winners were:
Best Enterprise Solution: TransUnion 1Check
Best Consumer Solution: OrderIN
Best Incubated Solution: EcoSlips
Most Innovative Solution: InterGreatMe
Best Breakthrough Developer: Zulzi
Best South African App: Hey Jude
Best Gaming Solution: Pick 'n Pay Super Animals 2
Best Educational Solution: Awethu Project
Best Agricultural Solution: The TreeApp South Africa
Best Health Solution: WatIf Health Portal
Best Financial Solution: Shyft for Standard Bank
This year, a new category for Women in Science, Technology, Engineering and Mathematics (STEM)' Solution was introduced in line with the evolving technology landscape.

Two apps and the women responsible for developing them were recognised in this category.

The ORU Social solution is a multi-purpose social network platform tailored for SMEs with great professional appeal. It allows users to make new connections, share videos and updates, advertise on the platform and includes a feature to create groups. There is also and on-line conferencing facility and it allows a group to access the same presentations and videos, and more.

TouchSA is all about connecting SMEs with opportunities locally and internationally. With Trade and Industry alliances in international countries, the app is a great platform for South Africa's small unknown businesses.

Furthermore, this year more than 48 000 votes were cast in the People's Choice category. South Africa's favourite app is Zulzi.