New browser ready for download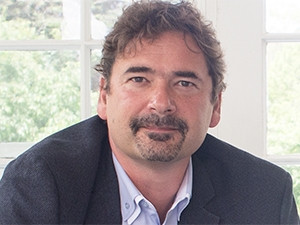 There is a new Web browser on the market, as vivaldi.com today announced its beta version is ready for download. The new browser promises customisability and rich functionality, and aims to "put the user first".
The free Web browser comes from founder and former CEO of Opera Software, Jon von Tetzchner, who believes his new browser will be able to take on the likes of Web giants Google and Firefox.
"All the other browsers are going for a minimal feature set out of the box. The idea is that the user adapts to the browser instead of the browser adapting to the user. We have a different view. We are building a browser that can be adapted to the needs of the user and has a very rich feature set," says Von Tetzchner, now CEO of Vivaldi.
"There are billions of people using the Internet every day. People have different preferences on most things and that clearly includes browsers. Our target user is the person that cares which browser they use and wants a browser richer in functionality."
After leaving Opera, Von Tetzchner has been open about the fact that the company he left is not what it used to be. "It is no longer serving its community of users and contributors ? who helped build the browser in the first place."
This adds to the rationale for creating Vivaldi, a project that has been about two years in the works, and a product he hopes will make a dent in the African market in future.
"Opera had a very strong market share in Africa. We got a lot of users there, not least users of Opera Mini. My hope is that a lot of African users will also like our Vivaldi browser."
Standing out
Von Tetzchner says Vivaldi has a number of unique features that set it apart from other browsers but most importantly "Vivaldi is all about functionality".
"We're on a mission to make a browser loved by the Web's most discerning users."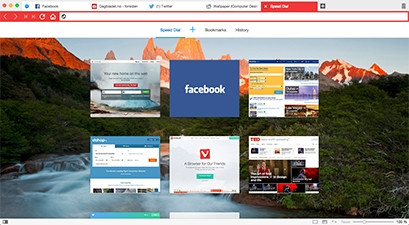 New features include more advanced tabs ? including tab stacks and tab tiling - and the ability for users to open the browser from where they left off, with the same tabs open, by default, from the previous session. There are also more advanced bookmarks, mouse gestures and customisable keyboard shortcuts.
Vivaldi has already had over two million downloads of its technical previews and the company says it is now happy with the quality of the beta version released today.
"We waited until we felt comfortable, based on the feedback from our testers who have been testing every build for more than a year. It takes time to build great software, but we believe we have come far enough to show it to a wider audience."
Looking to the future
Von Tetzchner hopes to have the same success with Vivaldi as he did with the uptake of Opera. As the new browser develops, the company plans to continue to add functionality.
"We plan to include a mail client in the future and we will continue to add functions and options. We also aim to provide a mobile browser in the future."
Vivaldi was founded and developed by number of previous Opera employees and is headquartered in Oslo, Norway, with staff in various countries, including Iceland, Russia, the Czech Republic, Finland and the US.