Digital currency for central banks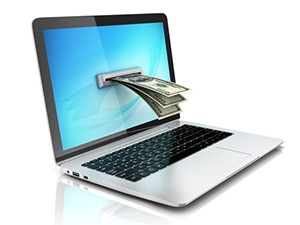 Paper-based money is becoming an antiquated tool in an increasingly digital economy. It often causes those who rely heavily on cash to be locked out of the formal financial system and the opportunities it presents.
This is according to Tilman Ehrbeck, partner at investment firm Omidyar Network. The firm, which was founded by eBay founder Pierre Omidyar, recently invested an undisclosed amount in eCurrency Mint (eCM), a Dublin-based company that created a new technology enabling central banks to issue digital fiat currency, called eCurrency.
This investment is part of Omidyar Network's financial inclusion initiative, which focuses on supporting innovative technologies to increase affordable, convenient, and flexible financial services to consumers and small businesses globally, continues Ehrbeck.
The company says the eCurrency system, which was successfully piloted in multiple countries, and can be customised to comply with nation-specific security and regulatory frameworks, was developed based on feedback received through direct engagement with 30 central banks.
Jonathan Dharmapalan, founder and CEO of eCurrency Mint, says eCurrency will be the first ever digital form of the currency issued by a central bank. It has the same legal tender status as notes and coins and is secure, transparent, and efficient, enabling central banks to perform their core regulatory and monetary policy roles.
"As transactions become increasingly digital, private sector forms of value have proliferated, but they are either entirely unregulated, or poorly regulated under ill-suited regulatory structures. This is creating what the World Bank now characterises as 'systemic risk', particularly in relation to developing economies", he adds.
Explaining what distinguishes it from other forms of digital currency, Dharmapalan says because eCurrency is issued by a central bank, it will enable central banks to resume regulatory control of digital currency, dramatically reducing risks for consumers, businesses and governments.
eCurrency can help accelerate financial inclusion by turning today's digital value systems into sovereign-backed national currencies, increasing trust, and addressing key issues hindering their adoption today, such as interoperability, he notes.
Discussing how it works, he says after each unit of eCurrency has been created by the central bank, it is transported in digital form within a secure storage device to institutions such as banks and other financial providers.
Those institutions will distribute it in the same way that paper money is distributed publicly.
"eCurrency can only be minted by the central bank, in an offline process, using a combination of cutting-edge hardware, software, and cryptographic security protocols", he explains.
eCurrency Mint says eCurrency also delivers major savings and convenience to governments and taxpayers because the cost of minting and distributing eCurrency is around one-tenth of the cost of printing, securing and distributing paper-based money.
A recent Moody's study which examines the economic impact of using digital currency found that electronic payments added US$983 billion or 0.17% points annually to economic growth across 51 countries - accounting for 93% of global GDP between 2008 and 2012.
The study further revealed this is the equivalent of creating 1.2 million additional jobs. During that period, the report estimates electronic payments added 0.8% to GDP in developing economies and 0.3% to GDP in developed economies.